Sharps Injuries in the Operating Room
Sharps injury risks represent a significant area of concern in operating rooms. The Center for Disease Control and Prevention or CDC states that there are 385,000 sharps injuries to hospital-based healthcare personnel each year.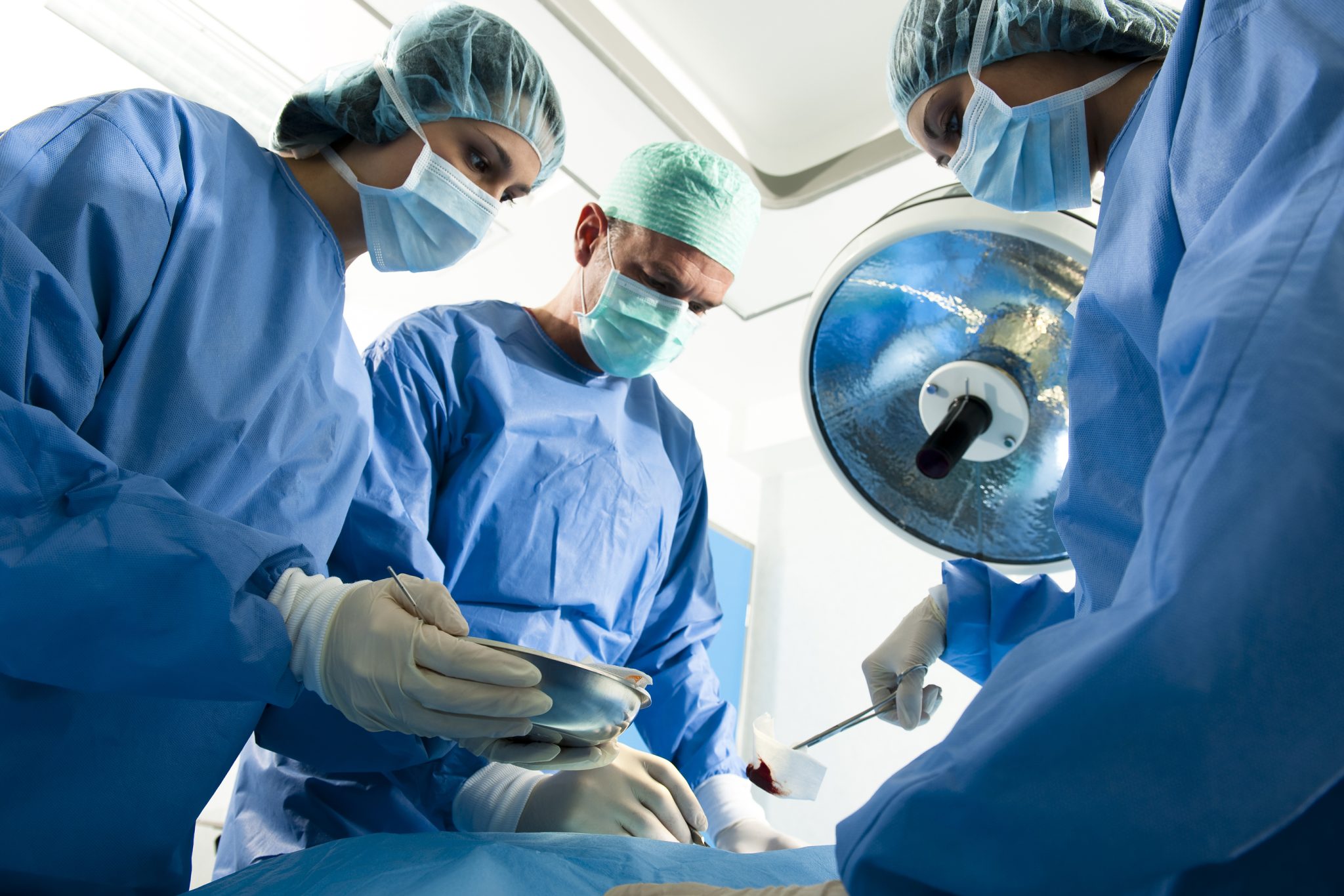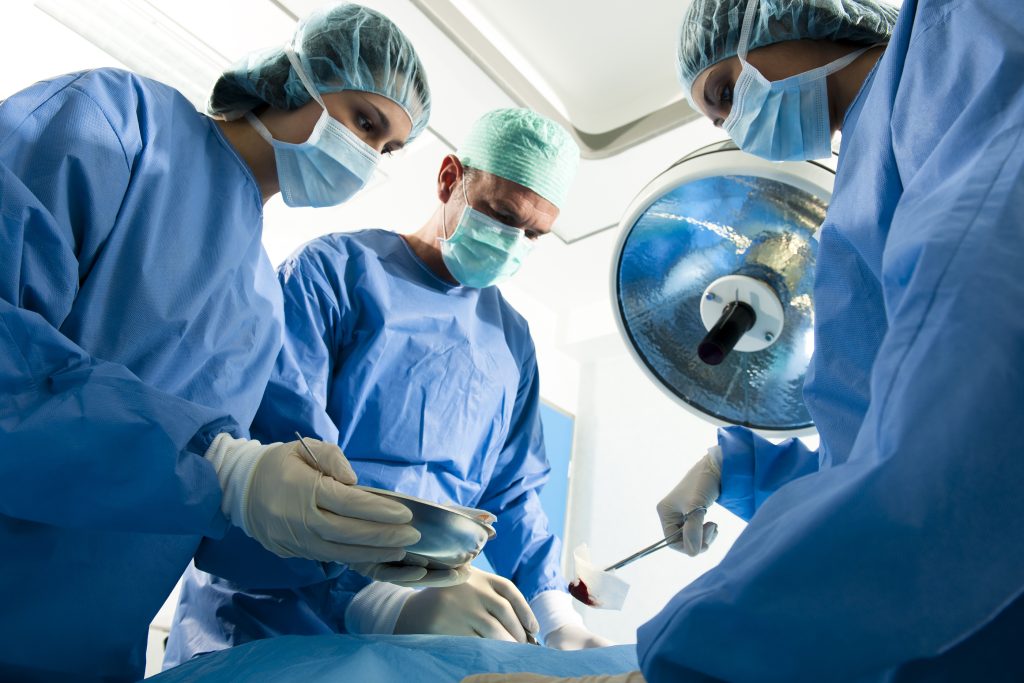 3,000 sharps injuries per year were reported from hospitals just in the state of Massachussetts alone. The greatest number of injuries happen in operating and procedure rooms – accounting for 40% to 45% of all injuries sustained. The report further states that in 2018, nurses reported more sharps injuries than any other occupation, followed closely by physicans.
Sharps Injury Case Report
A recent case report conducted in 2018 showed real world consequences of a sharps injury sustained in the operating room. During the surgical procedure, the resident turned to hand the scalpel to the scrub nurse, who was still organizing equipment. The resident went against procedure and set the scalpel down on the Mayo stand, which no one saw. The surgeon, Dr. Taylor, casually placed his left elbow on the Mayo stand, and became victim to a sharps injury. The scalpel fell to the ground, after it had penetrated his gown and skin and cut his ulnar nerve.
The ulnar nerve was repaired, but two years later Dr Taylor is still experiencing substantial dysesthesias and numbness in the ulnar nerve distribution.
Consequences of Sharps Injury
As this case study has shown, sharps injuries can lead to serious consequences. They can also cause blood-borne infections, as well as ending career prospects.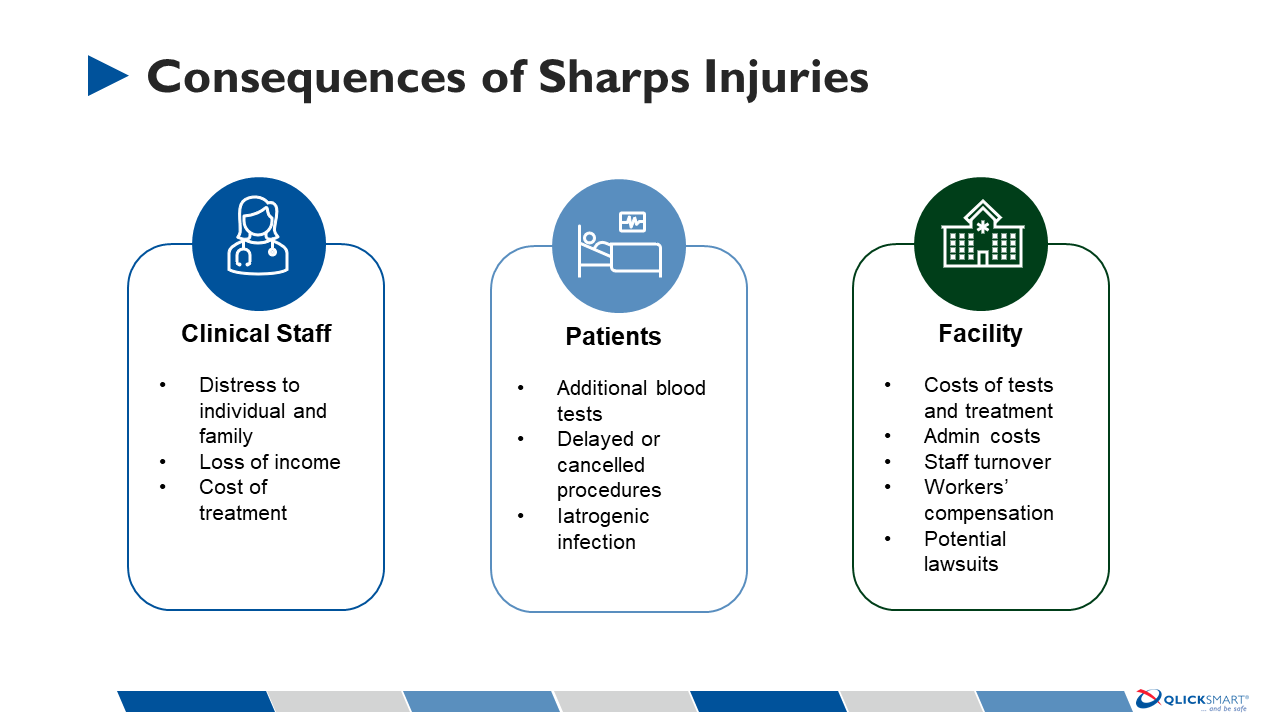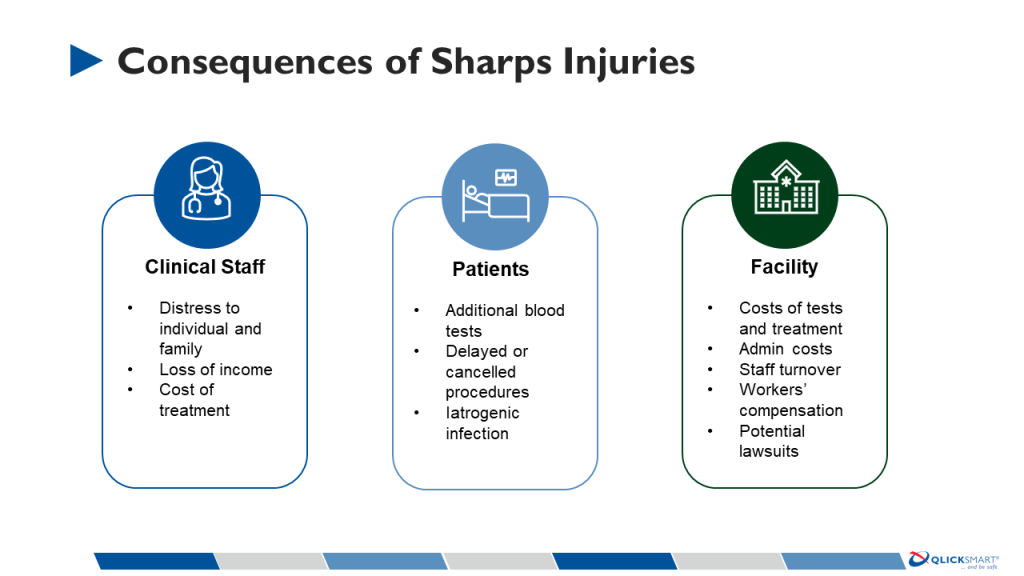 Even less serious scalpel cuts require months of blood tests to check if a serocoversion has occurred, which can be a nerve-wracking, anxiety-inducing experience.
The anxiety surrounding a sharps injury and potential loss of income can directly affect the family of the affected healthcare worker – especially if the healthcare worker is a primary provider. Sharps injuries have also been known to cost medical institutions valuable staff, and up to millions of dollars in treatment and ongoing costs (4).
Preventing Sharps Injuries
There are steps to mitigate the risks of sharps injuries in the operating room. A good and proven method is to implement the Hierarchy of Controls. Originally developed by the National Institute for Occupational Safety and Health (NIOSH) in the USA, the Hierarchy of Controls is now mandated in workplace safety legislation and regulations across the world. The hierarchy establishes five levels of hazard control measures, which are prioritised according to their effectiveness.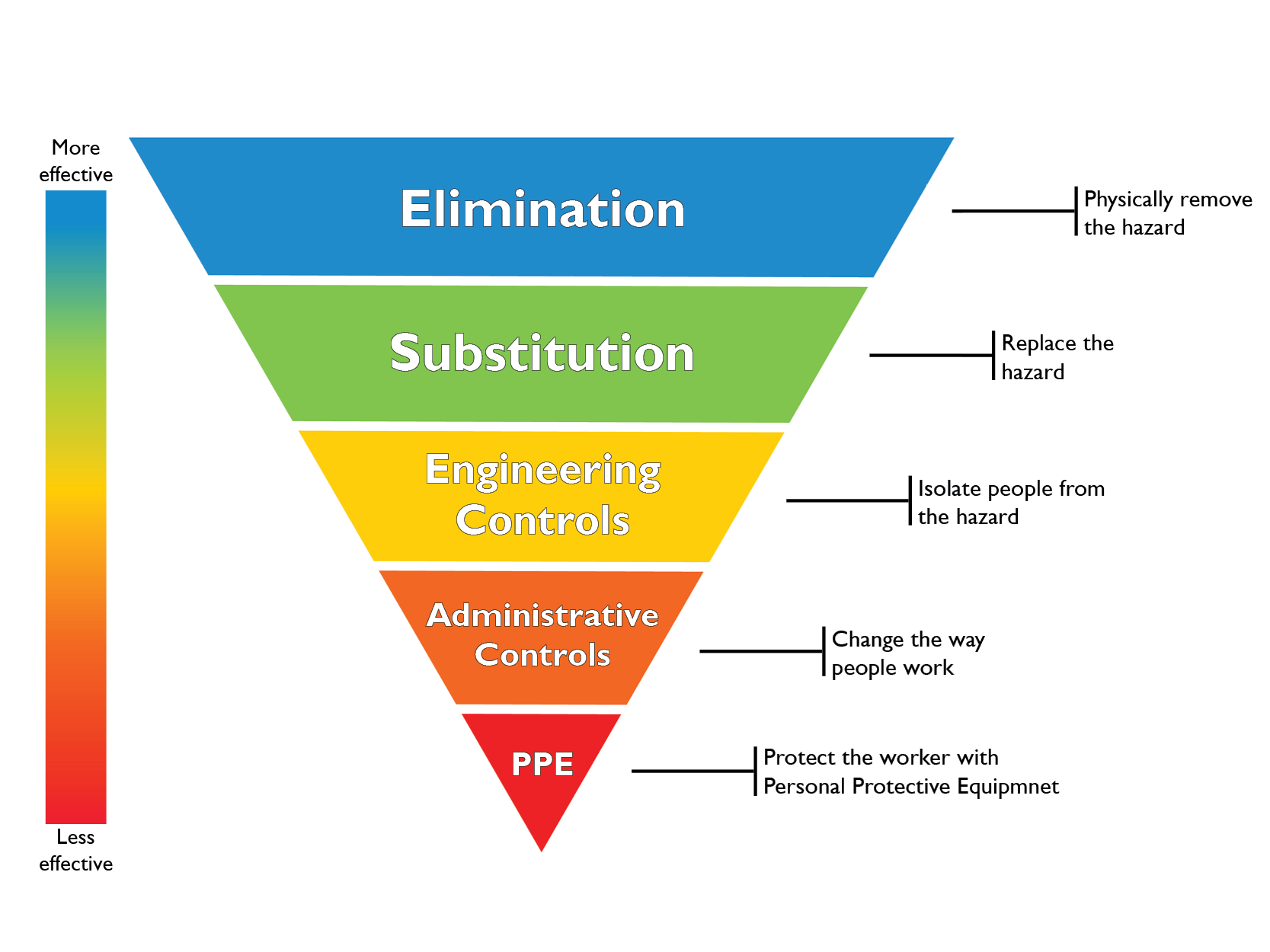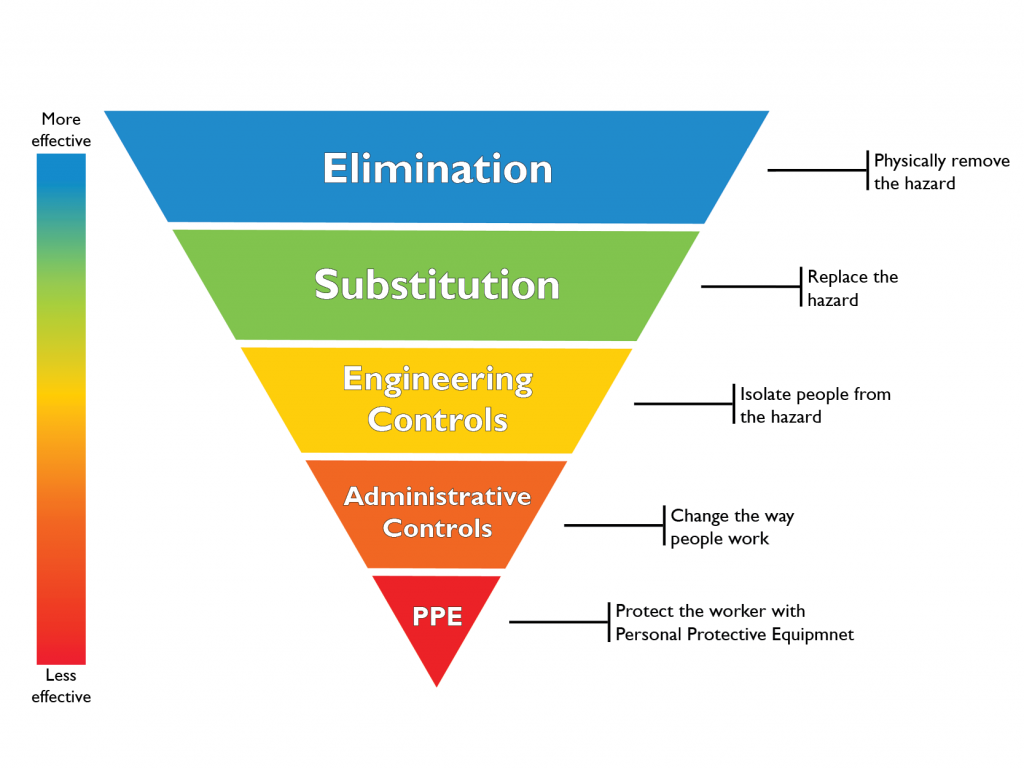 In the Hierarchy of Controls, hospitals and healthcare facilities should provide safety engineered devices to prevent the increased sharps injuries being seen. Although most effective, eliminating and substituting a device is not always feasible, which is particularly the case in surgical settings. Sharps such as scalpels are required to make incisions for surgeon access, and engineering controls are the most effective control measure available.
Specifically, engineering controls incorporate safety mechanisms designed to either isolate or remove the hazard from the environment.


The Occupational Safety and Health Administration or OSHA in the US has required facilities to have the following:
Engineering and work practice controls shall be used to eliminate or minimize employee exposure. Where occupational exposure remains after institution of these controls, personal protective equipment shall also be used.
Engineering controls shall be examined and maintained or replaced on a regular schedule to ensure their effectiveness.
Annual training for all employees shall be provided within one year of their previous training.
Engineering Controls against sharps injuries include safety-engineered devices such as scalpel blade removers and spring-loaded safety syringes. A scalpel blade remover which contains the used scalpel blade also protects downstream staff like cleaners from injuries. It's also important that staff are trained in how to correctly use the safety device and all sharps control measures in place.
Qlicksmart Safety-Engineered Devices
Qlicksmart's range of sterile single-handed scalpel blade removers help surgical facilities meet OSHA requirements in using Engineering Controls, as well as keep surgical staff safe from injuries in the Operating Room. These devices, like the Qlicksmart BladeNeedleSYSTEM, provides an easy-to-use solution and is a better alternative to safety scalpels, allowing surgeons to maintain their preferences for the standard metal handle.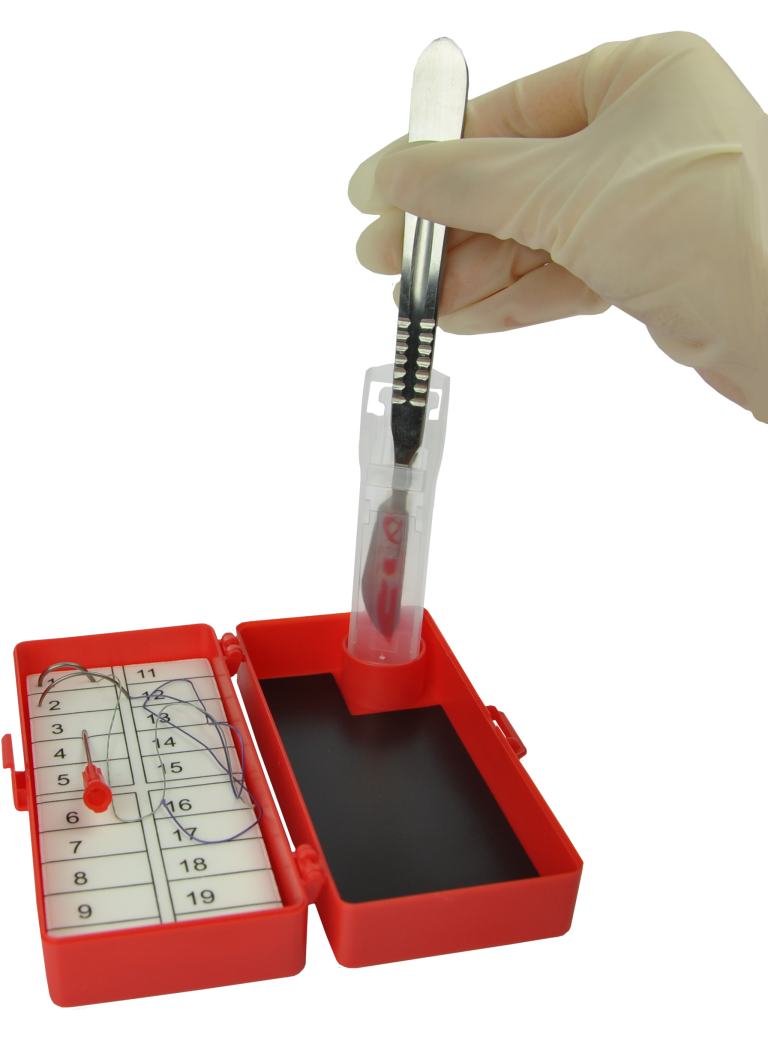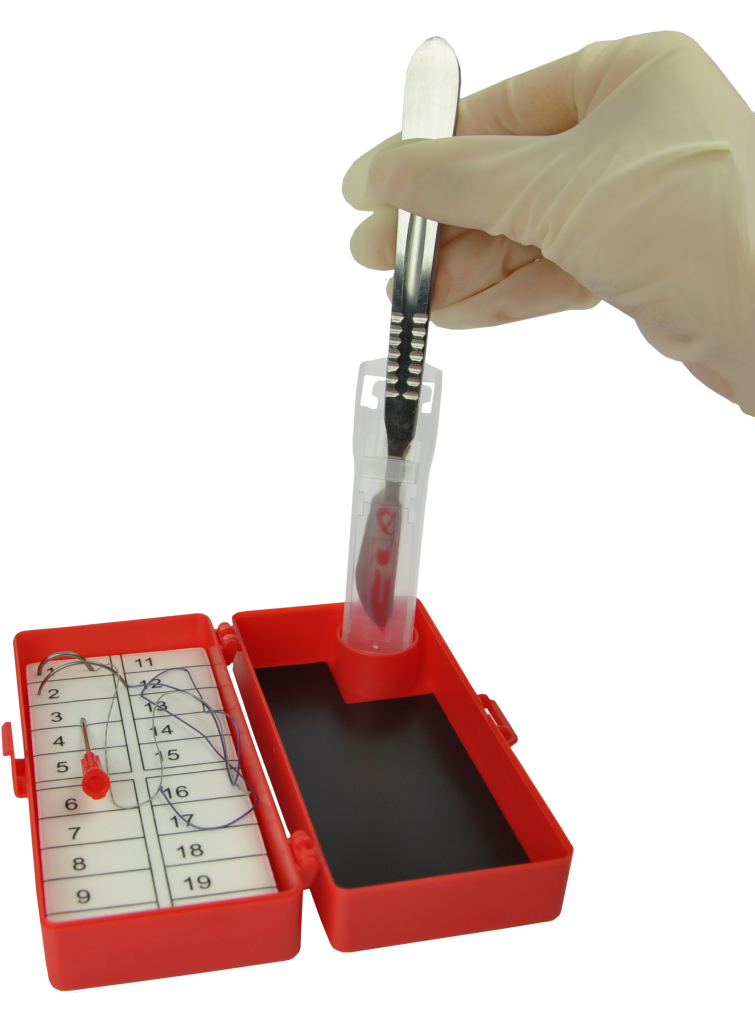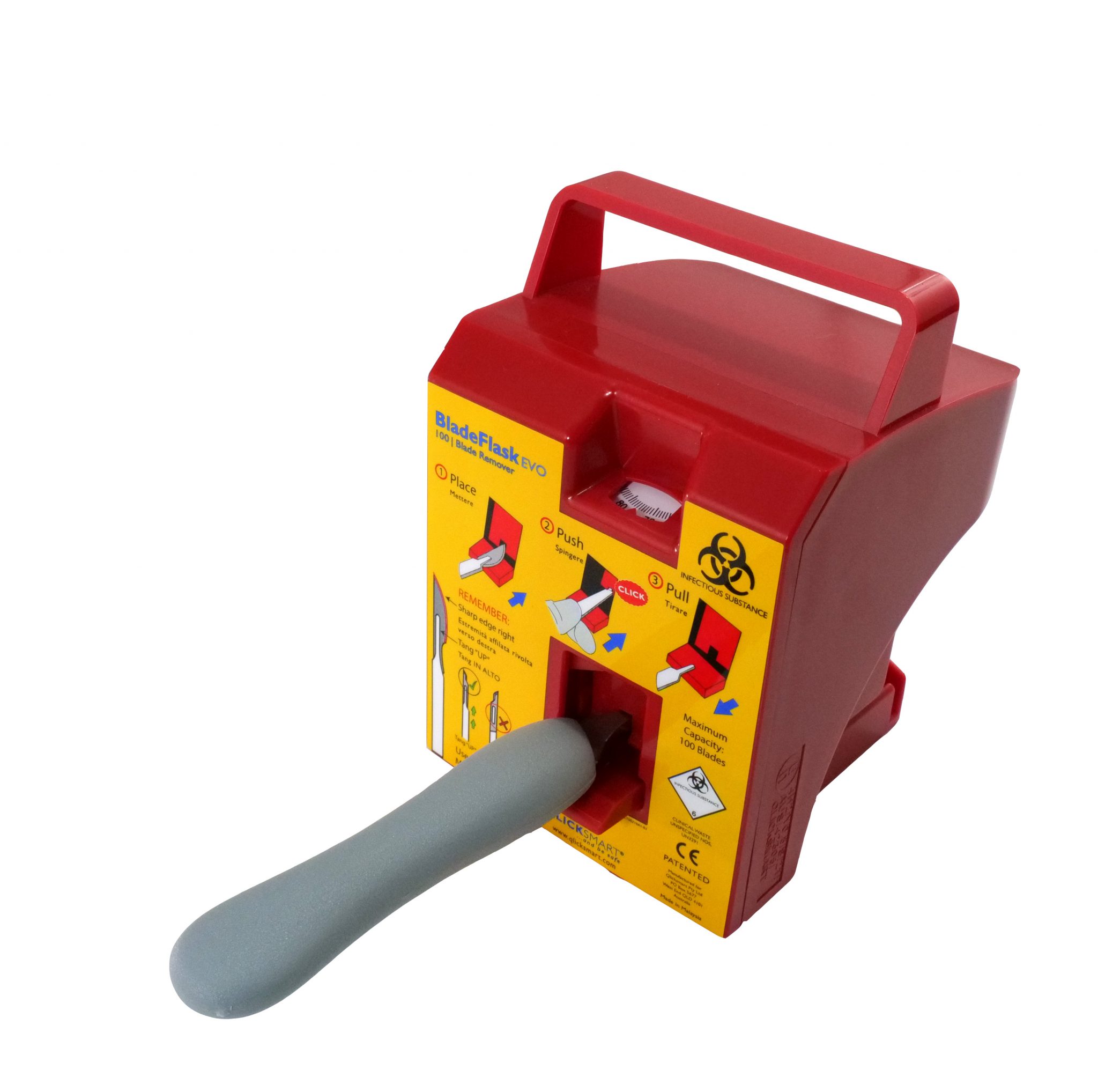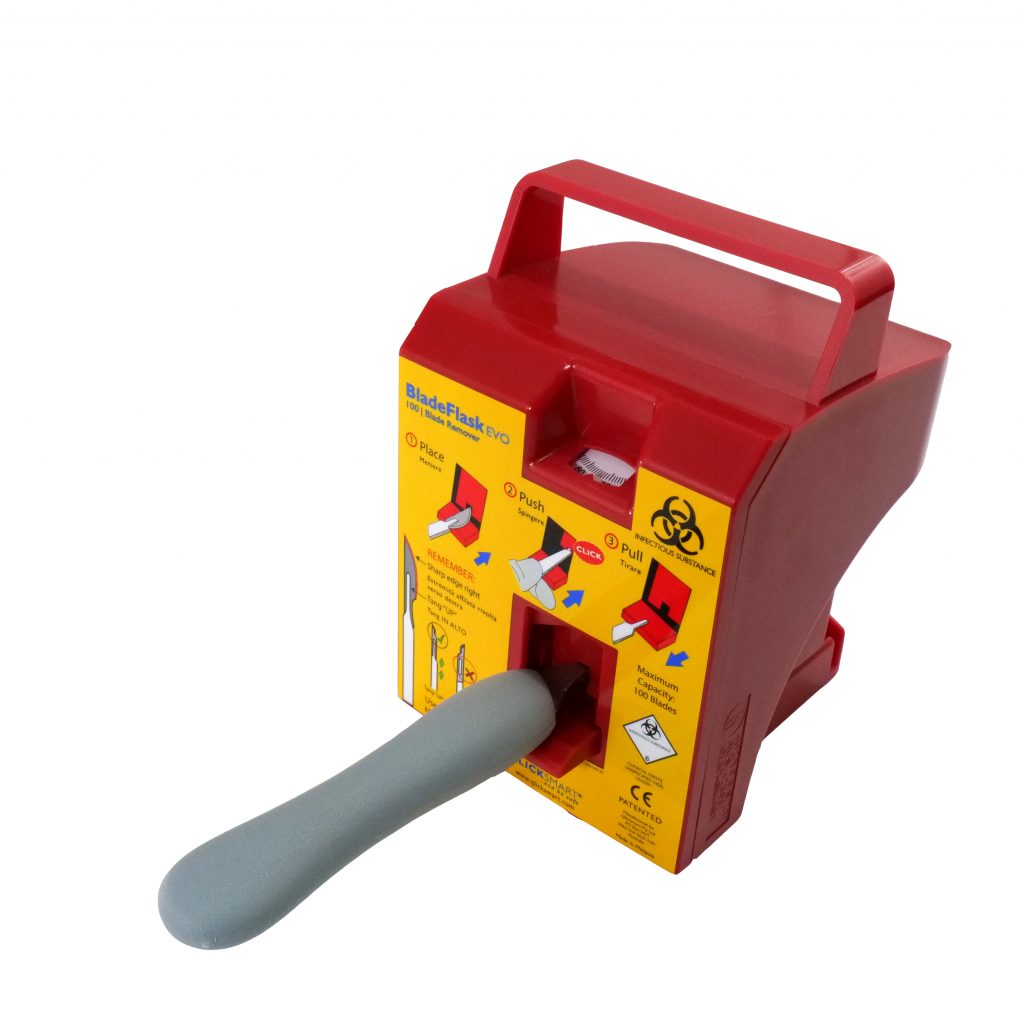 Another Qlicksmart device is the multi-use BladeFlask EVO Scalpel Blade Remover. The non-sterile scalpel blade remover helps with safe and easy scalpel blade removal and containment. It's classified as a sharps container, and removes 100 scalpel blades.
Administrative Controls
The next level down the Hierarchy of Controls is Administrative Controls.  Administrative Controls are effective when used in conjunction with Engineering Controls as they help change the way people in the organisation work. Qlicksmart offers resources such as the following:
To find out more about organising a trial for your hospital with Qlicksmart safety devices, send us an email at hello@qlicksmart.com.