World Health Organization's Number 1 Goal: Prevent Sharps Injuries
The COVID-19 pandemic has highlighted the risks and challenges that healthcare workers face every day. This includes injuries, infections, violence, and avoidable safety-related incidents. Due to the stressful environment that these workers struggle with, they are more prone to errors which can lead to patient harm. The World Health Organisation's World Patient Safety Day (WPSD) 2020  is focused on reducing these risks to help healthcare workers provide the best care to their patients. Their theme for this year is: Health Worker Safety: A Priority for Patient Safety
Goals:
WPSD Goal 1: Prevent sharps injuries
WPSD Goal 2: Reduce work-related stress and burnout
WPSD Goal 3: Improve the use of personal protection equipment
WPSD Goal 4: Promote zero tolerance of violence against health workers
WPSD Goal 5: Report and analyze serious safety incidents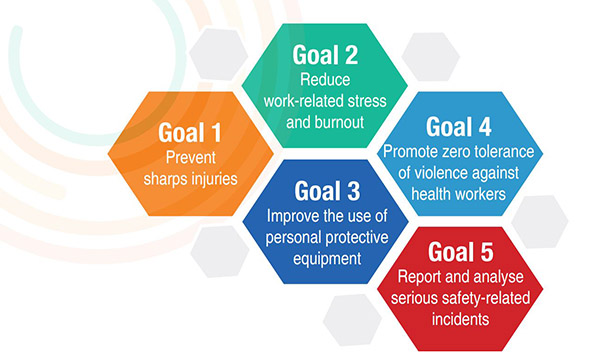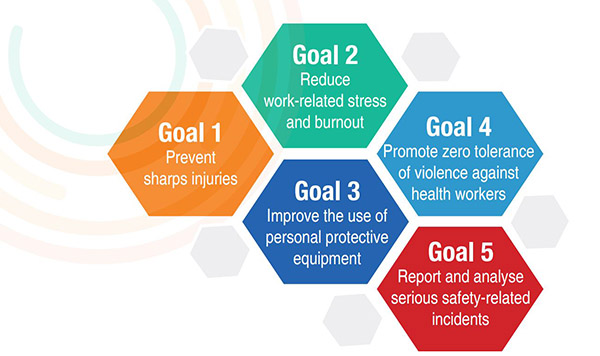 WHO have outlined "specific World Patient Safety Day 2020-2021 Goals for health facilities to invest in, measure, and improve health worker safety over the course of the next year. The goals address personal protective practices, workplace injuries stress and burnout – among other key safety issues." (1)
Goal number 1 involves preventing sharps injuries, which is a significant occupational risk to healthcare workers.  It is estimated that among healthcare personnel worldwide, approximately 3 million experienced percutaneous sharps injuries each year, risking blood-borne diseases like Hepatitis B, Hepatitis C, and HIV.  With the prevalence of sharps injuries, it is no wonder that WHO has made preventing these injuries a number one priority.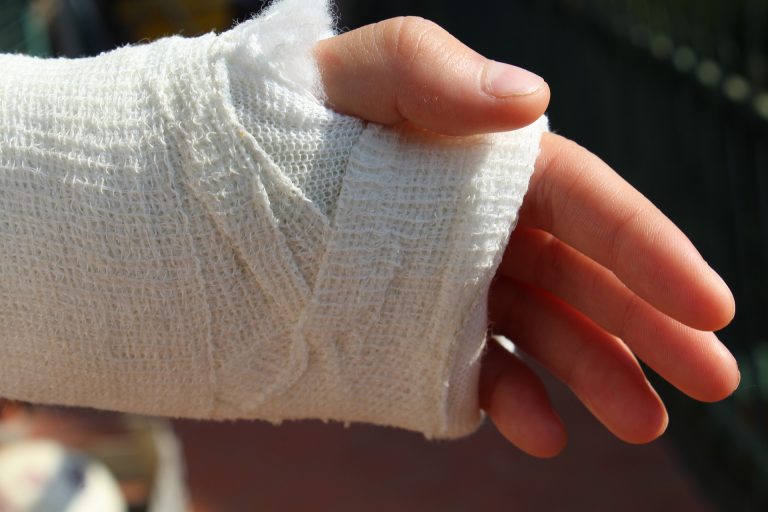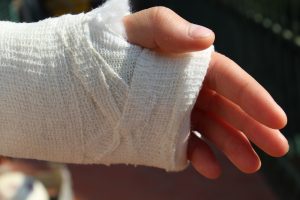 Scalpel cuts are the second most common injury in operating theatres, accounting for 7% of the total number of reported injuries (2).  Scalpel cuts can lead to serious consequences such as a severed digital artery, nerve and/or tendon, contracting a blood-borne infection, and loss of career prospects. Even less serious scalpel cuts require months of blood tests to check if a serocoversion has occurred, which can be a nerve-wracking, anxiety-inducing experience.
The anxiety surrounding a sharps injury and potential loss of income can directly affect the family of the affected healthcare worker – especially if the healthcare worker is a primary provider. Sharps injuries have also been known to cost medical institutions valuable staff, and up to millions of dollars in treatment and ongoing costs (3).
A proven way to reduce sharps injury risks is to implement a sharps safety program.  Qlicksmart has created a guide that steps through how a facility can develop a sharps safety program following the Hierarchy of Controls for managing safety hazards. Practical guidance is provided for each step of sharps safety implementation process, referencing recommendations by WHO, CDC, JCI, and other healthcare industry standards.


This 5-Step Plan answers questions like:
Where can sharps injury hazards be eliminated?
What engineering controls are needed when sharps must be used?
What should be considered when choosing safety devices?
What should a sharps training program include?
How can a facility assess the effectiveness of control measures?
What are the benefits to investing in safety?
WHO is encouraging Member States to support their Charter 'Health Worker Safety: A Priority for Patient Safety Charter', and commit to concrete actions that ensure safer conditions for health workers and patients. WHO's position is that "Ultimately, patients can only be safe if health workers are safe."
Let's all do our part and help keep health care workers safe.
References
Who.int. 2020. Protecting The Health Workers Who Protect Us All. [online] Available at: <http://www.who.int/news-room/feature-stories/detail/protecting-the-health-workers-who-protect-us-all> [Accessed 26 November 2020].
Watt, Amber M et al. "Scalpel injuries in the operating theatre." BMJ (Clinical research ed.) vol. 336,7652 (2008): 1031. doi:10.1136/bmj.39548.418009.80
Jury orders Yale to pay $12.2 million to doctor with HIV. AIDS Policy Law. 1998 Jan 23;13(1):8. PMID: 11364967.