Scalpel Cuts in the Manufacturing Industry
Scalpel blades are also used in a variety of industries outside of the medical industry, particularly in manufacturing. These are used for precision cutting tasks, such as cutting materials for electronics, automotive parts and upholstery, textile, and other products.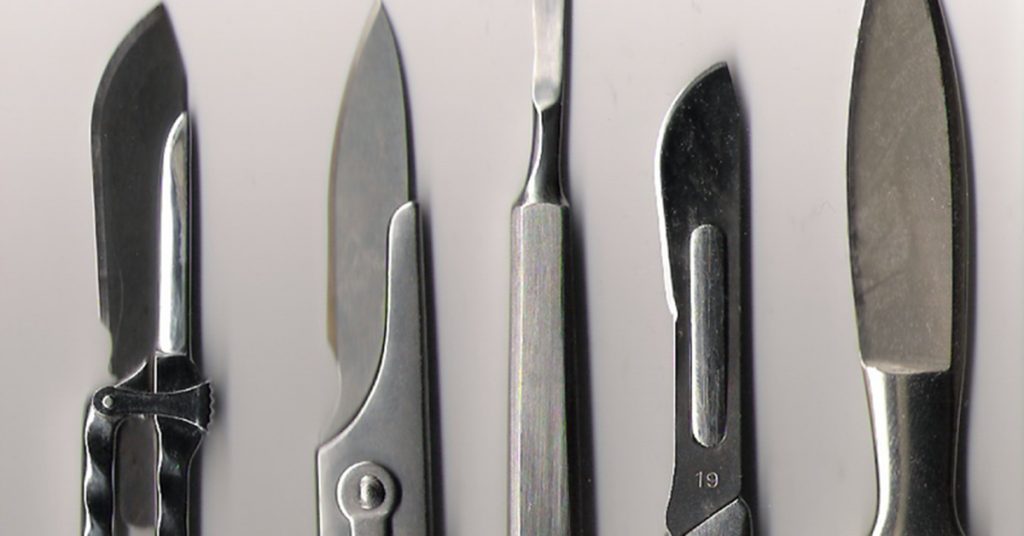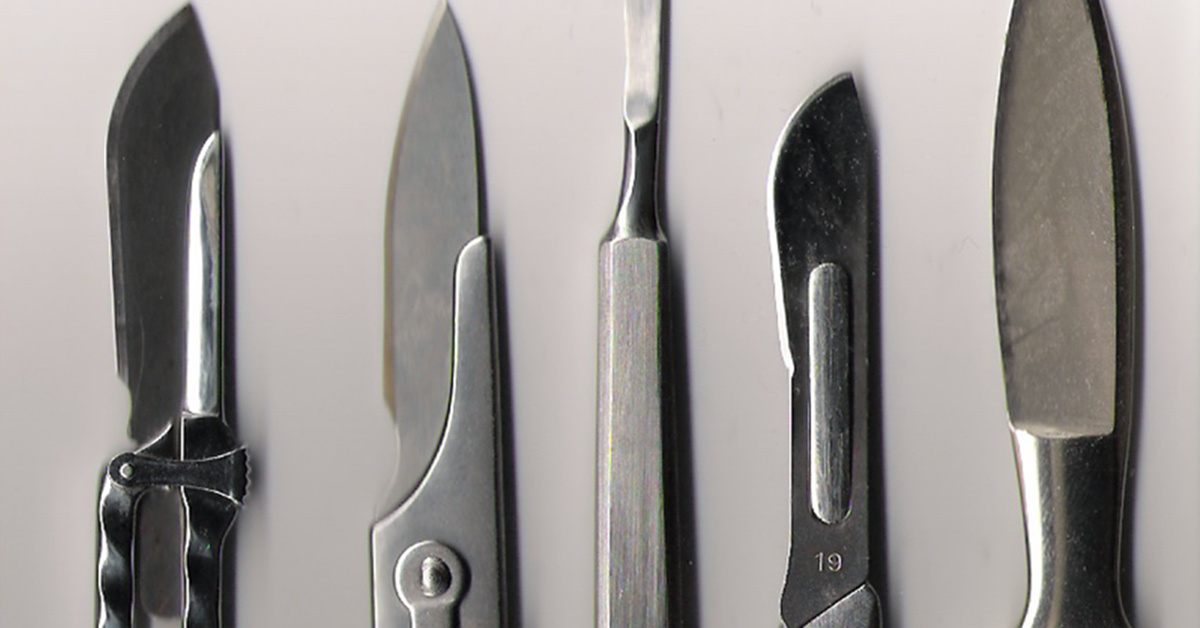 Here are some ways scalpel blades are used in industrial manufacturing:
Electronics Manufacturing: Scalpel blades are used for cutting and trimming tiny electronic components and printed circuit boards (PCBs).
Automotive Industry: Scalpel blades are used for cutting and trimming various materials used in automotive manufacturing, such as plastic, rubber, and fabric.
Aerospace Industry: Scalpel blades are used for cutting and trimming delicate materials used in aerospace manufacturing, such as composites, carbon fibre, and aluminium.
Textile Industry: Scalpel blades are used for precision cutting of fabrics, such as for cutting out intricate patterns, creating seam lines, and trimming excess materials.
Plastic Manufacturing: Scalpel blades are used for precision cutting of plastic sheets, films, and moulds.
Medical Device Manufacturing: Scalpel blades are used for precision cutting of various materials used in medical device manufacturing, such as catheters and surgical tools.
Sharp Scalpel Blades
Scalpel blades are extremely sharp and are designed to make precise and clean cuts with minimal damage. They are made from high-quality steel and undergo a specialized sharpening process to ensure a consistent edge and precise cutting ability. The cutting edge of a scalpel blade is usually between 10 and 15 degrees, which is much sharper than a typical kitchen knife or razor blade. This sharpness allows scalpel blades to make very fine and precise incisions with minimal force. This means that scalpel blades can be very dangerous if not handled properly, and unnecessary scalpel cuts happen often.
Scalpel injuries are estimated to cost between USD 500 – USD 3000 for an uncomplicated injury. Complicated injuries that requires surgery costs over USD 15,000 and recovery plus treatment can take years and up to USD 100,000.
    
The Hierarchy of Controls
An effective way to reduce the likelihood of sharps injuries occurring is by implementing the Hierarchy of Controls. The Hierarchy of Controls was created by the National Institute for Occupational Safety and Health (NIOSH) in the United States and has been integrated into workplace health and safety laws and regulations across the world. It outlines five methods of hazard control, which are prioritised in order of their effectiveness: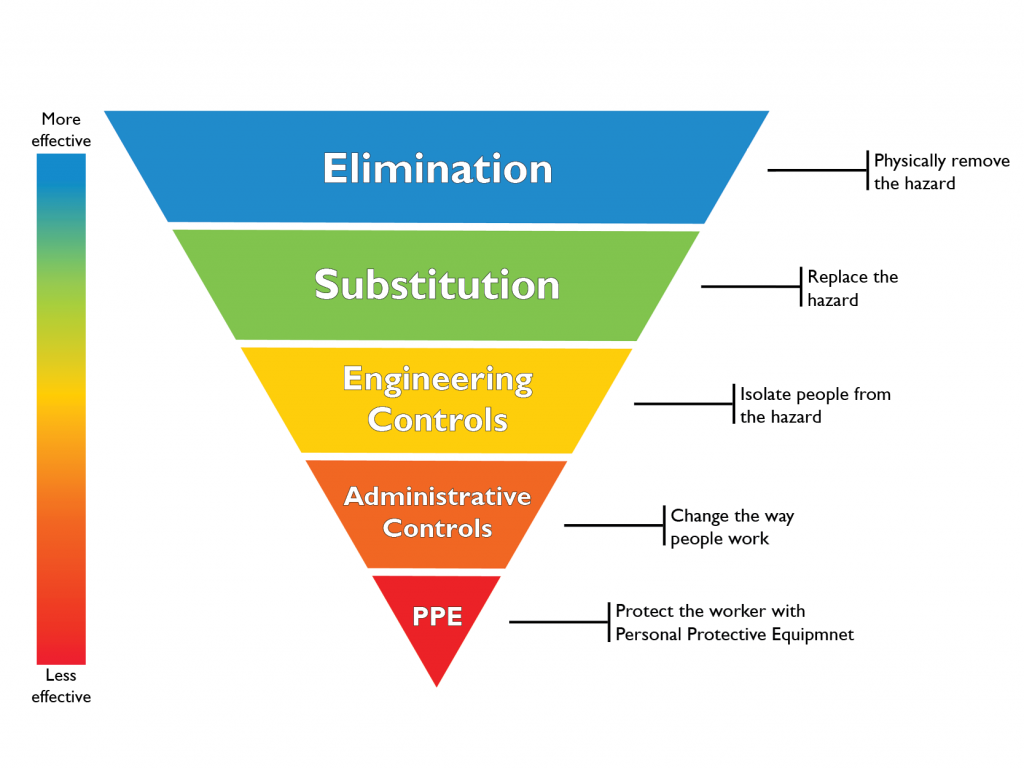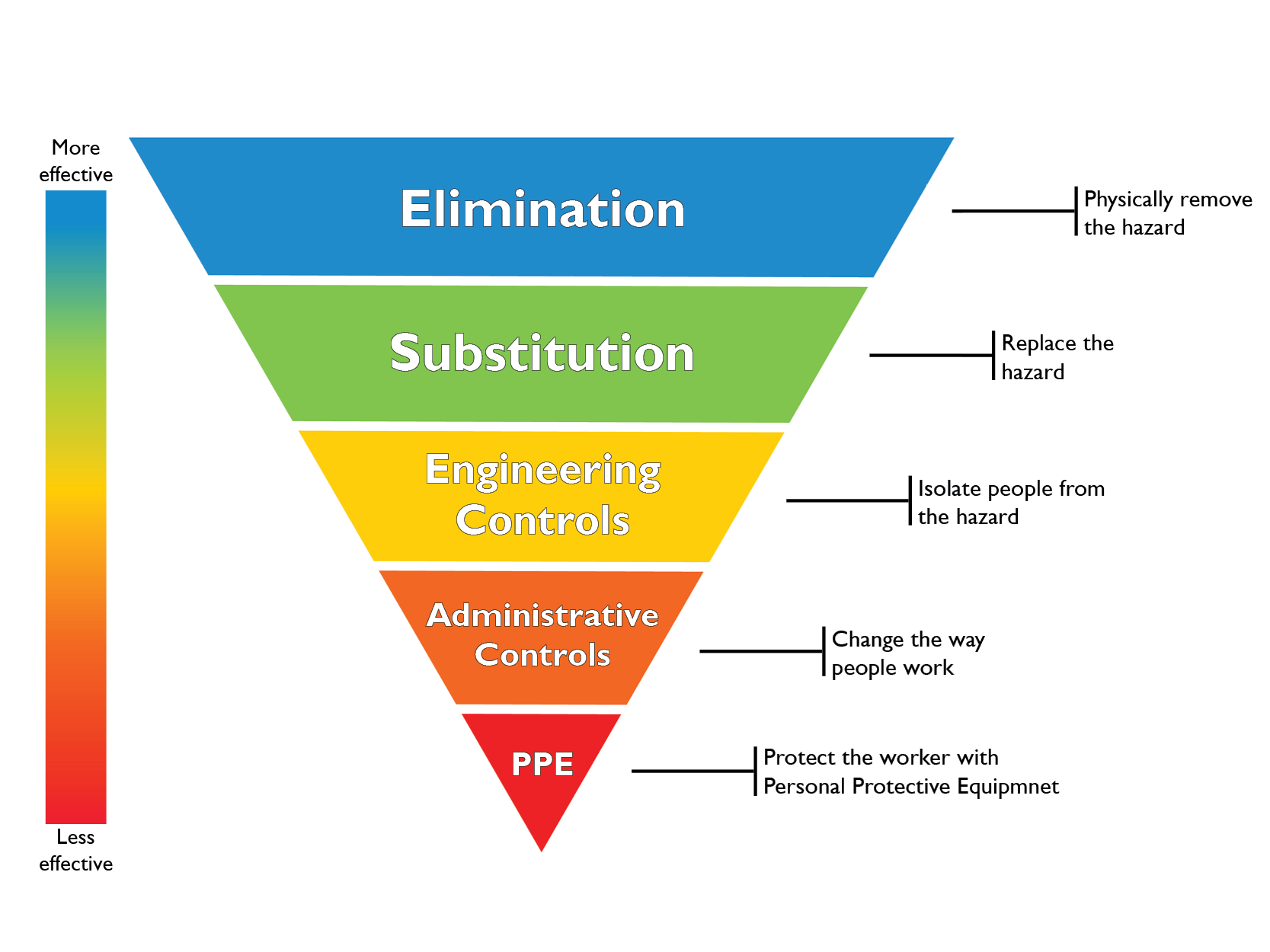 Although most effective, elimination and substitution is not always feasible. In the manufacturing industry, companies should offer safety-engineered equipment as part of Engineering Controls in the Hierarchy of Controls to help prevent sharps injuries.
Engineering Controls against sharps injuries include safety-engineered devices such as scalpel blade removers. A scalpel blade remover which contains the used scalpel blade also protects downstream staff like cleaners from injuries. It's also important that staff are trained in how to correctly use the safety device and all sharps control measures in place.
Qlicksmart's Scalpel Blade Removers
Qlicksmart's BladeFlask EVO multi-use scalpel blade remover is a safety device optimised for the manufacturing industry because it:
Is compatible with the most common scalpel blade handles including the bulbous, thick, and ergonomic handles.
Is compatible all BP scalpel blades including large specialised blades that are often used in manufacturing.
Is safe and easy to use with a single-handed operation.
Can be wall, bench or trolley mounted using the Qlicksmart universal Mounting Bracket, allowing for blade removal at point of use.
Is compliant with UN Transport Requirements of Dangerous Goods (for sharps waste) and can be disposed as a sharps container.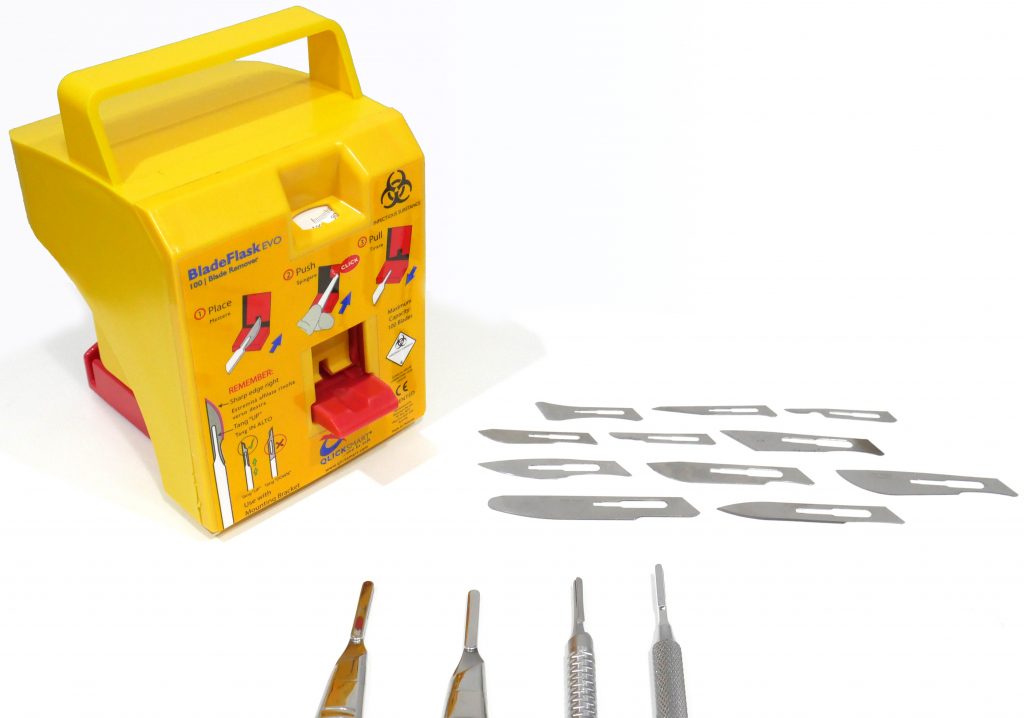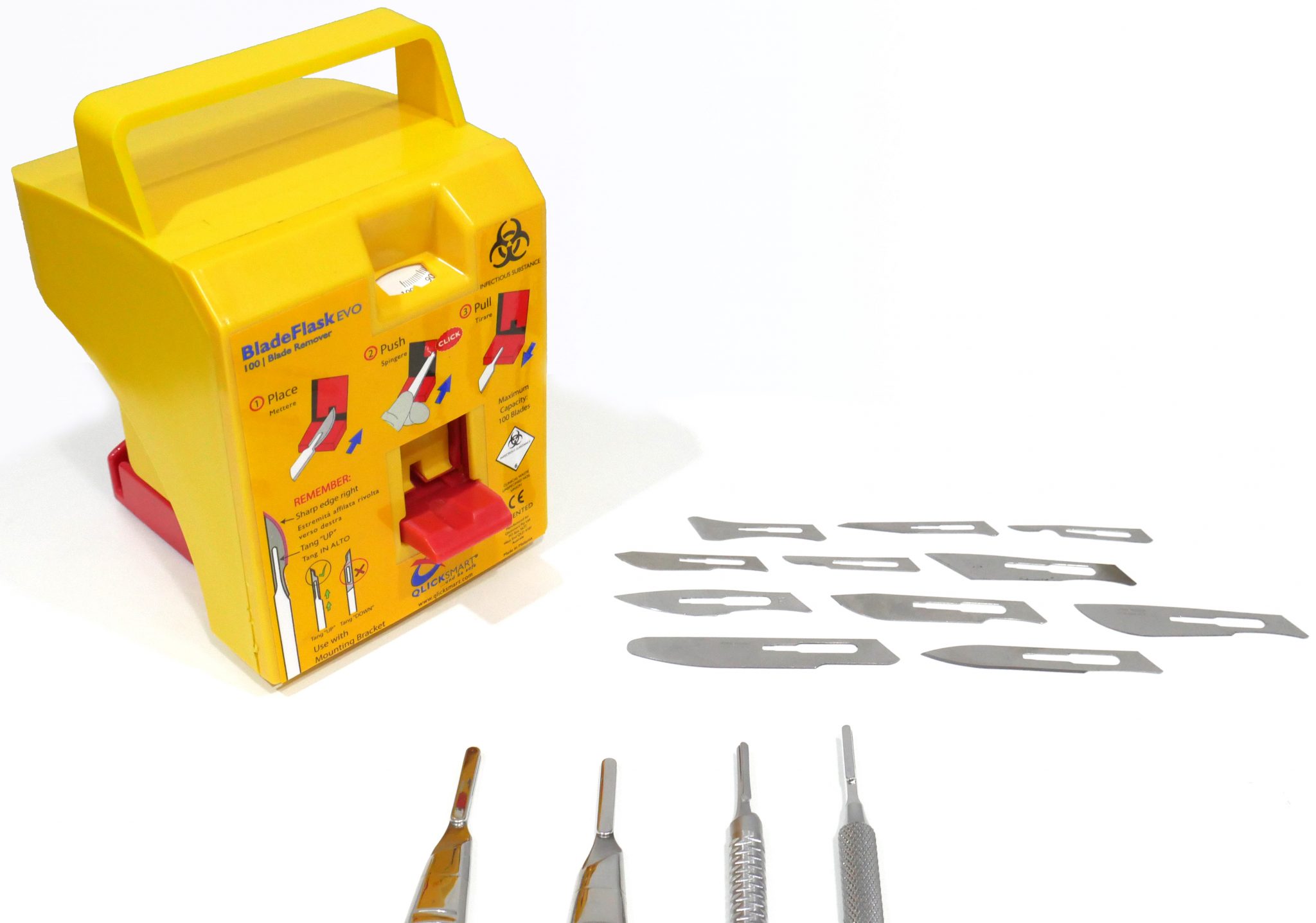 With little to no training required, Qlicksmart's single handed blade removers are proven to reliably reduce the risk of scalpel cuts and injuries. If you'd like to make your industry safe from scalpel injuries, don't hesitate to contact us at hello@qlicksmart.com.