BladeFLASK Bundle
In Stock
AUD 32.95
This is a bundle of the BladeFLASK and Mounting Bracket.
BladeFLASK scalpel blade remover protects healthcare workers from blood borne pathogens such as HIV, Hepatitis B and Hepatitis C resulted from scalpel injuries. It is simple to use with a quick single-handed "push, click, and pull" action to remove and contain used scalpel blades.
Used together with a hands-free passing technique, the Qlicksmart BladeFLASK can prevent up to 5 times more injuries than a safety scalpel. This easy-to-use solution provides a low cost alternative to safety scalpels for all scalpel users.
The Mounting Bracket is specifically made for Qlicksmart BladeFLASK scalpel blade removers to be mounted on any flat surface.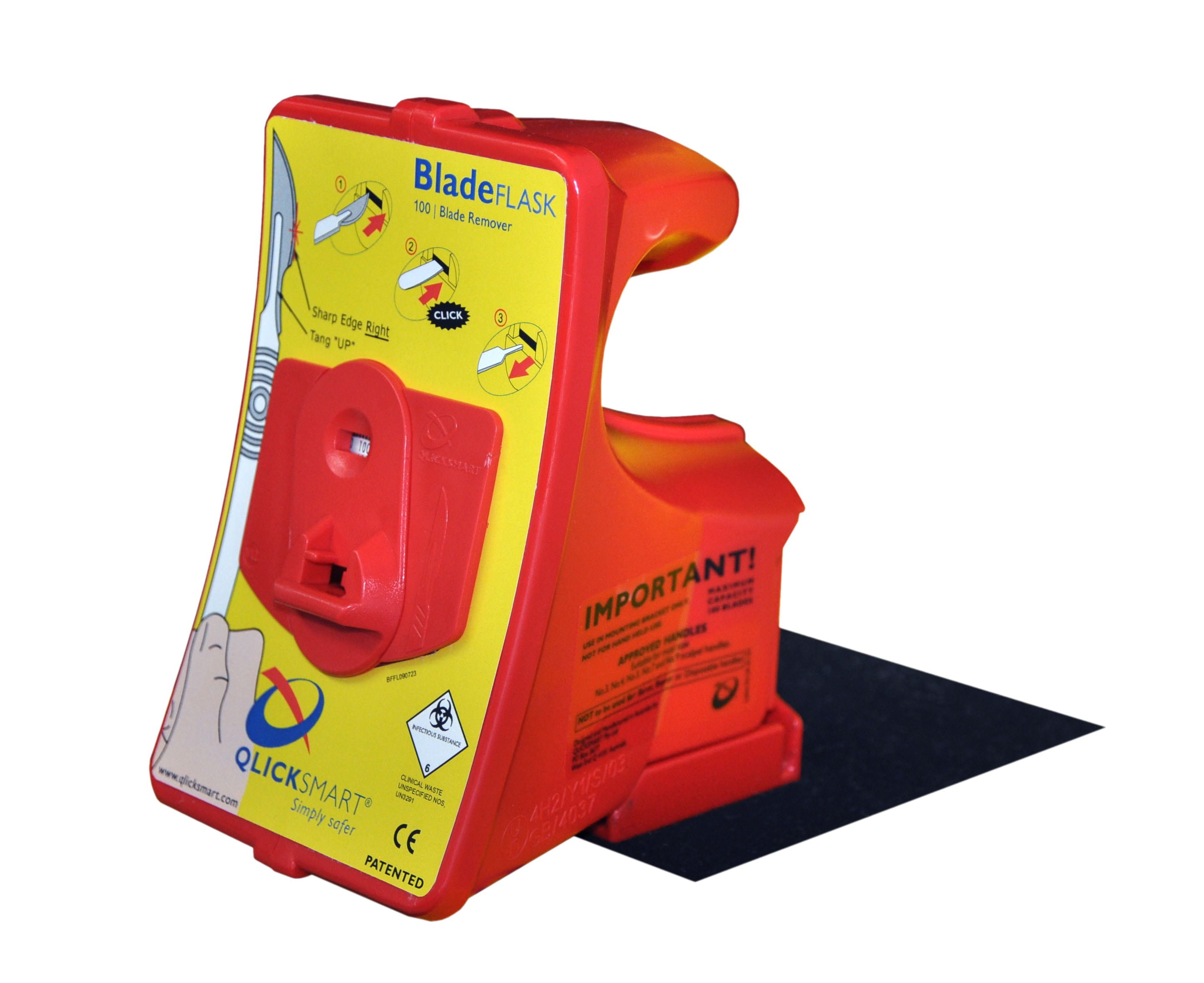 Specifications
Description
Remove, contain, and dispose of scalpel blades in one click with the BladeFLASK. This bundle adds the Mounting Bracket which is specifically made for Qlicksmart BladeFLASK scalpel blade removers to be mounted on any flat surface. This safety device can help you quickly and safely remove up to 100 blades at the point of use.
• Single-handed blade removal
• Shuts off after maximum capacity is reached
• Puncture-proof sharps container
Specifications
• Blade capacity: Approximately 100 blades
• Compatible scalpel blades: #10, 10a, 11, 12, 13, etc. up to and including #25a, 27 and 36 *
• Compatible scalpel handles: #3, 3L, 4, 4L, 5, 7, 9, Lawton long handle *
• Incompatible scalpel handles: Baron handle, Beaver handle, disposable handles
*some brands may not work with Qlicksmart BladeFLASK
Brochures