Medical Examiners: Risk of Injuries and Infections
Medical examiners, also known as forensic pathologists, investigate deaths if they are deemed unusual or suspicious. However, it is not always known at the time of death if the deceased has a bloodborne infection or virus. This is why all bodies should be considered as potentially infectious and standard precautions should always be adopted, regardless of the cause of death.
A deceased body is examined by using scalpels and this presents a risk to the medical examiner. Scalpels are used to dissect the body and to take sample for further examination under a microscope. Sharps injuries can transmit bloodborne viruses such as Hepatitis B, Hepatitis C, and HIV. There is also the risk that a serious sharps cut can damage a tendon or nerve, which can be a career-ending injury.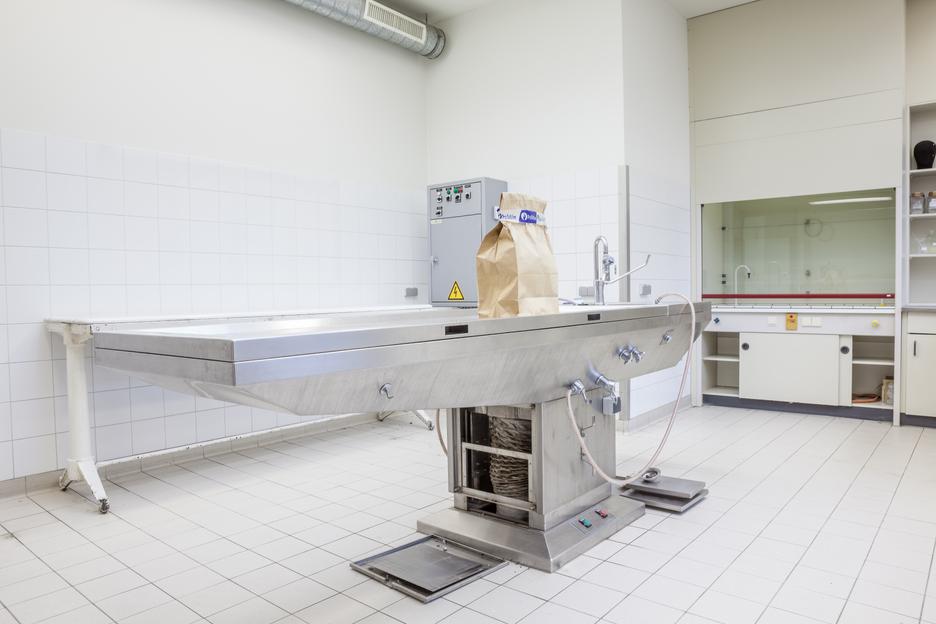 Sharps Injury Statistics Cause for Alarm
Medical examiners and other types of pathologists examines bodies and body tissues with common tools and medical devices. 163 pathologists that participated in a study in Switzerland found that 83% had experienced occupational injuries, mostly cutting injuries, in their professional career(1). More than 1/5 of the participants reporting that they had a sharps injuries within the last year. The most common activities when they experienced the sharps injuries were macroscopic organ dissection and autopsy.

Sharps Injuries Case Studies
1. HIV Infection
The first case study is from Nashville, Tennessee. A pathologist that had been conducting an autopsy on a HIV-infected body accidentally cut himself with a scalpel he was using (2). As a result of this injury, the pathologist was confirmed HIV positive afterwards. While scalpel injuries aren't a common reported injury with medical examiners, there still are risks of scalpel injuries and subsequent bloodborne infections if their facility hasn't implemented effective sharps safety practices.
2. Scalpel Injury
Serious scalpel cuts have been known to require surgery and affect the injured worker's career. In another case study from the USA, an orthopaedic surgeon sustained a serious scalpel injury when sharps safety procedures were not followed (3). During surgery, a resident set the scalpel down on the Mayo stand against their sharps handling procedures, which no one saw. The surgeon, Dr Taylor, casually placed his left elbow on the Mayo stand and felt the scalpel injure him. It had penetrated his gown and skin and cut his ulnar nerve.
The ulnar nerve was repaired, but even after two years Dr Taylor experienced substantial dysesthesias and numbness in the ulnar nerve distribution. Although this case is from the Operating Room, it is a good reminder for all workplaces that sharps safety procedures must be followed to ensure accidents like this case are prevented.
3. Necrotising Fasciitis
A 44-year-old pathologist has a scalpel injury during a post-mortem examination which penetrated his left thumb. The infection spread rapidly and needed immediate incision and débridement of a suspected necrotising fasciitis. Treatment after the operation was required for several weeks due to reinfection concerns. This was considered a minor scalpel injury that quickly progressed into a a life-threatening infection.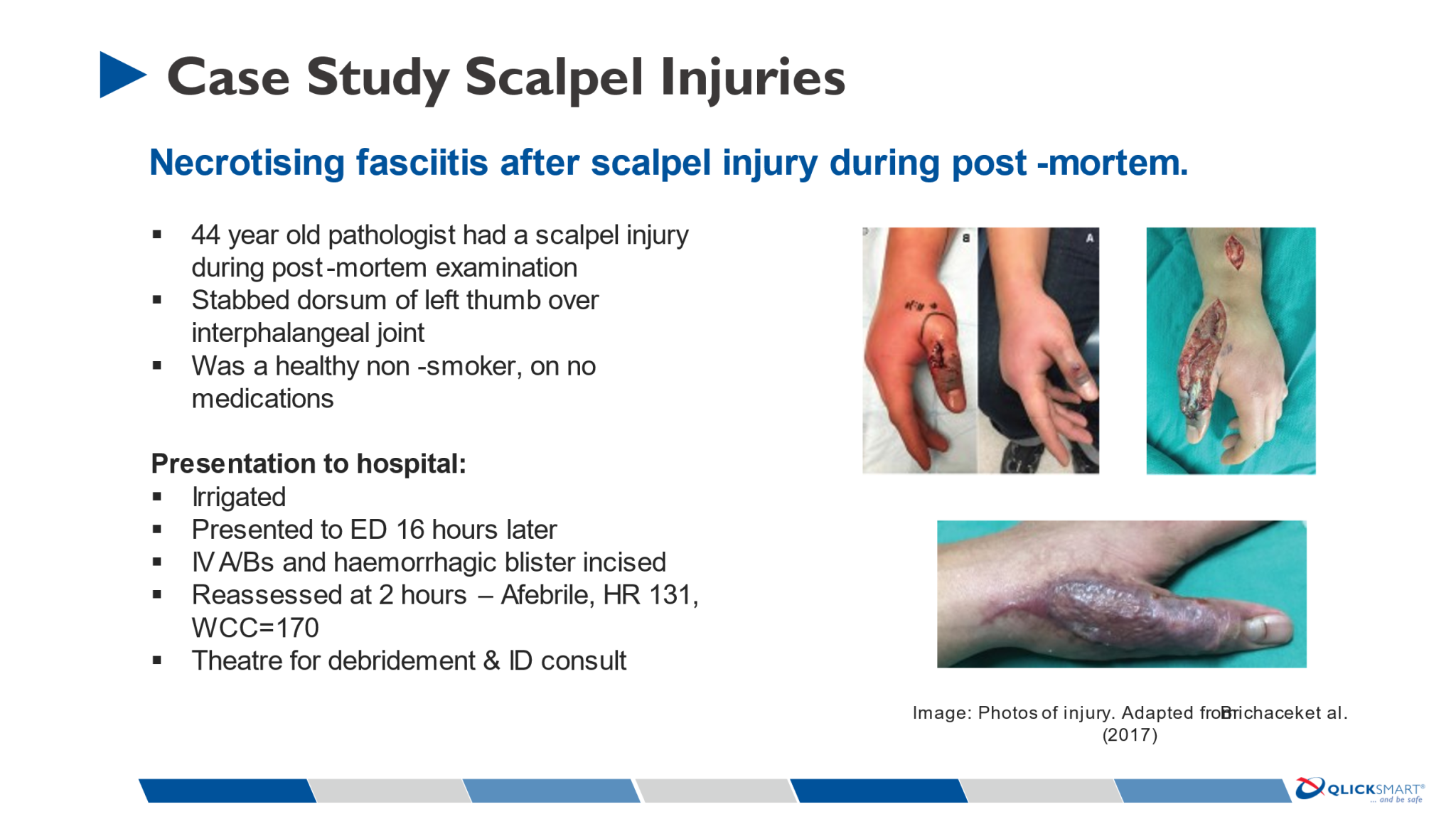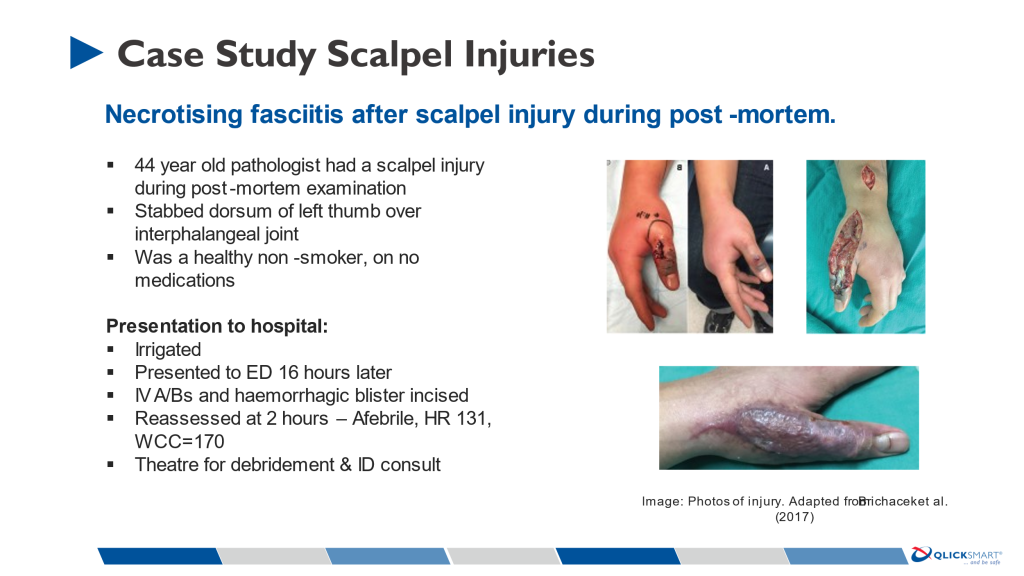 How Medical Examiners Can Practice Sharps Safety
Almost all safety precautions in autopsy facilities have guidelines to ensure that medical examiners manage the risk of sharps injuries.
A good and proven method is to implement the Hierarchy of Controls. Originally developed by the National Institute for Occupational Safety and Health (NIOSH) in the USA, the Hierarchy of Controls is now mandated in workplace safety legislation and regulations across the world. The hierarchy establishes five levels of hazard control measures, which are prioritised according to their effectiveness.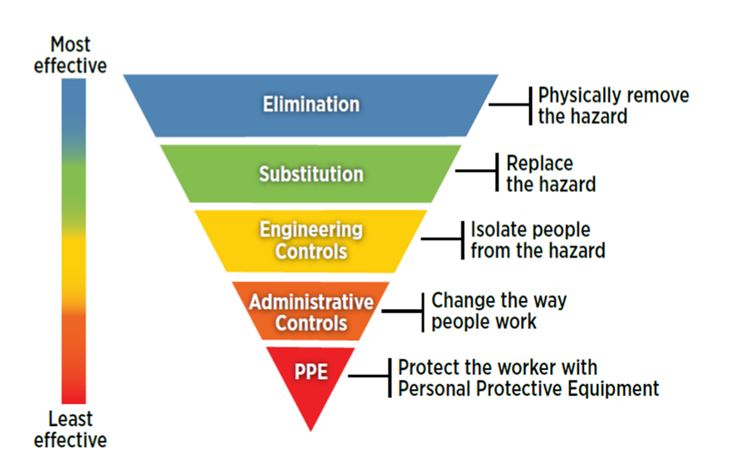 In the Hierarchy of Controls, hospitals and healthcare facilities should provide safety engineered devices to prevent the increased sharps injuries being seen. Although most effective, eliminating and substituting a device is not always feasible, which is particularly the case in autopsy settings. Sharps such as scalpels are required to make incisions for the medical examiner to access, and engineering controls are the most effective control measure available.
Specifically, engineering controls incorporate safety mechanisms designed to either isolate or remove the hazard from the environment.

The Occupational Safety and Health Administration or OSHA in the US has required facilities to have:
Engineering and work practice controls shall be used to eliminate or minimize employee exposure. Where occupational exposure remains after institution of these controls, personal protective equipment shall also be used.
Engineering controls shall be examined and maintained or replaced on a regular schedule to ensure their effectiveness.
Annual training for all employees shall be provided within one year of their previous training.
Engineering Controls against sharps injuries include safety-engineered devices such as scalpel blade removers and spring-loaded safety syringes. A scalpel blade remover which contains the used scalpel blade also protects downstream staff like cleaners from injuries. It's also important that staff are trained in how to correctly use the safety device and all sharps control measures in place.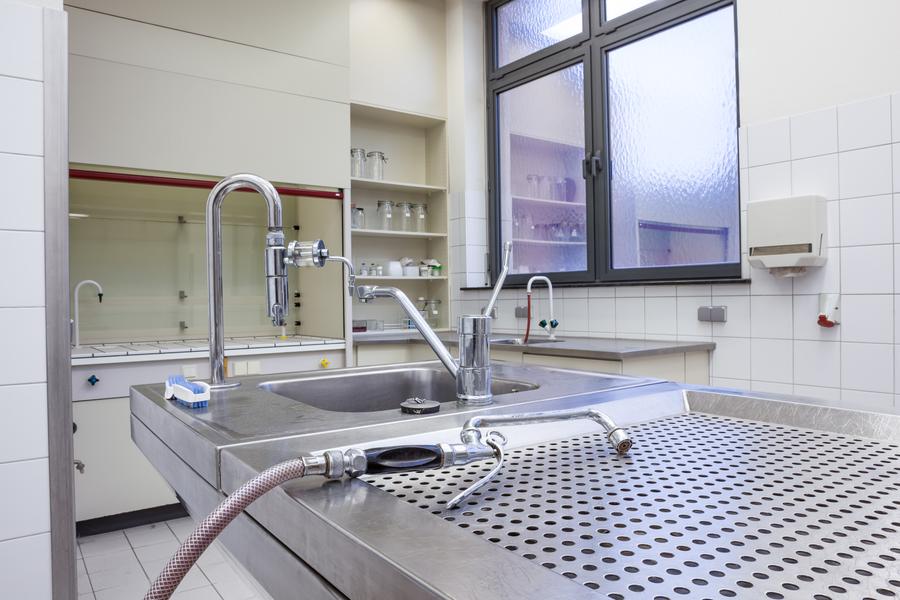 Preventing Sharps Injuries when Removing Scalpel Blades
Qlicksmart's BladeFlask EVO multi-use scalpel blade remover is compliant with sharps safety guidelines for medical examiners. The BladeFLASK EVO is a safety device optimised for autopsy facilities because it:
Is compatible with scalpel handles including the bulbous Post Mortem range (PM6, PM8)
Is compatible with scalpel blades including and up to PM60A, PM60B, PM70
Is safe and easy to use with a single-handed operation
Can be wall, bench or trolley mounted using the Qlicksmart universal Mounting Bracket, allowing for blade removal at point of use
Is compliant with UN Transport Requirements of Dangerous Goods (for sharps waste)
With little to no training required, Qlicksmart's single handed blade removers are proven to reliably reduce the risk of scalpel cuts and injuries. If you'd like to find out more, don't hesitate to contact us at hello@qlicksmart.com.
References
Fritzsche, F.R., Ramach, C., Soldini, D. et al.Occupational health risks of pathologists – results from a nationwide online questionnaire in Switzerland. BMC Public Health12, 1054 (2012). https://doi.org/10.1186/1471-2458-12-1054
Johnson MD, Schaffner W, Atkinson J, Pierce MA. Autopsy risk and acquisition of human immunodeficiency virus infection: a case report and reappraisal. Arch Pathol Lab Med. 1997 Jan;121(1):64-6. PMID: 9111095.
Taylor DC, Matson AP, Gibson SD, Glover S, Bartis J, Ruch DS, Richardson WJ. Ulnar Nerve Transection in an Orthopaedic Surgeon Sustained During Surgery: A Case Report and Commentary. J Bone Joint Surg Am. 2018 Jan 3;100(1):e2. doi: 10.2106/JBJS.17.00226. PMID: 29298266.