Ancient Operating Procedures and Surgeries Still Used Today
Throughout mankind's history, we've always tried to fix anything broken – including our bodies. Surgery was first invented during the stone age, when people started cutting holes in their skulls (1).  Since then, we've progressed a considerable amount, although many of today's surgical techniques and procedures originate from ancient practices.
Tracheotomy
Ancient Egyptian artifacts engraved with depictions of tracheotomy date back to 3600 BC (2). Yet, this procedure was very rarely performed until the 20th century, as it was deemed too dangerous due to low success rates. Dr Chevalier Jackson changed this, by standardizing the surgical procedure in the early 1900s. He showed that lower mortality rates were achieved with the use of proper techniques and adequate postoperative care (3).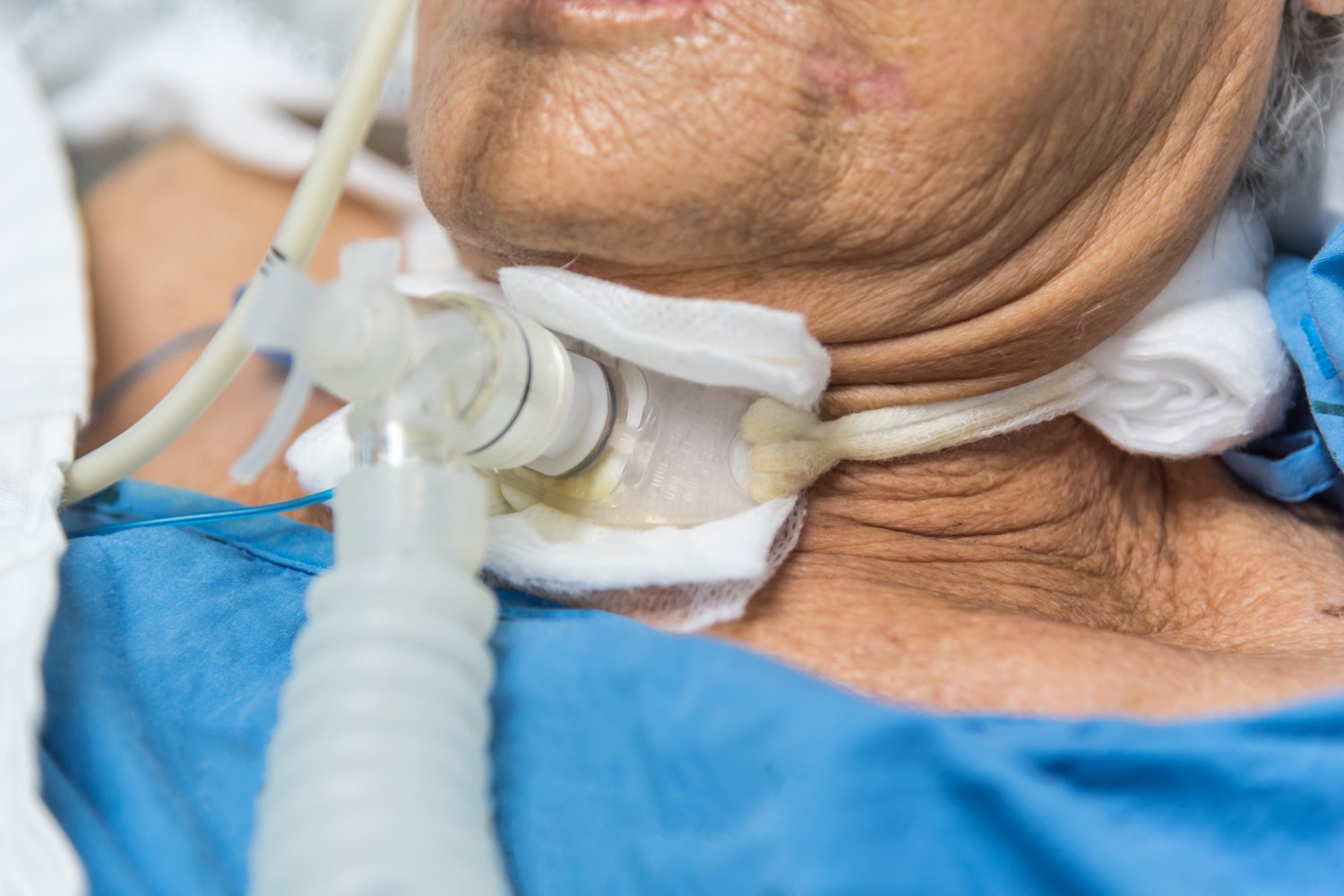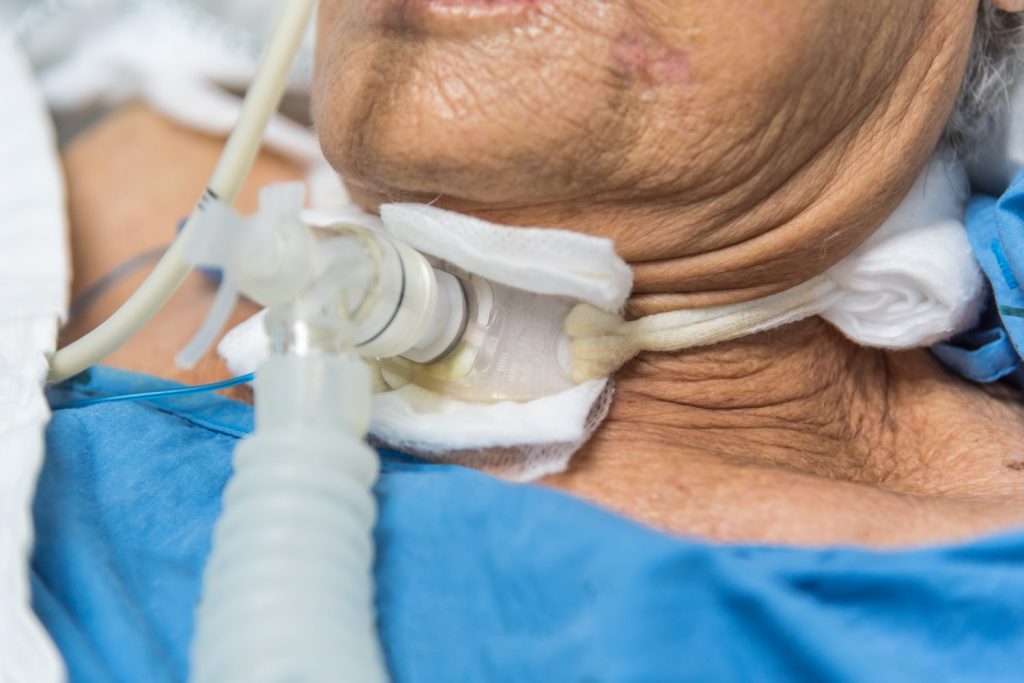 Today, the current mortality rates of tracheotomy are between 0.5 and 3% and the procedure has saved countless lives, including those of children requiring intubation and respiratory support.
Cataract Surgery
In 600 BC, Sushruta of India performed the first documented form of cataract surgery, known as "couching", which involved poking a sharp or blunt instrument into the eye to dislodge the cataract (4). While not standard practice  today, it is still used in some parts of the world. Fortunately, advances in medicine have made removing cataracts much more safe and effective.

Sutures
According to the fossilized remains of Neolithic skulls, the first eyed needles (needles with holes at the blunt end) appear to have been used to tie wounds together and during surgery, from circa 30,000 to 50,000 BC. Also, the first recorded use of surgical sutures occurred in around 3000 BC, when the ancient Egyptians used them for the burial preparation of mummies. It is assumed that they adopted suturing procedures on living people as well (5).
Today, most suture kits contain suture thread made from polymer fibre materials, used in a variety of surgical suturing procedures. Suturing has come a long way since its conception, with sterile equipment at the forefront of its modern use, in order to reduce both infection and scarring.
Rhinoplasty
During the sixth century BC in India, a flap of skin from the patient's cheek was repurposed to mould a new nose (6). Back in those days, it was common to cut a thief or criminal's nose off as punishment.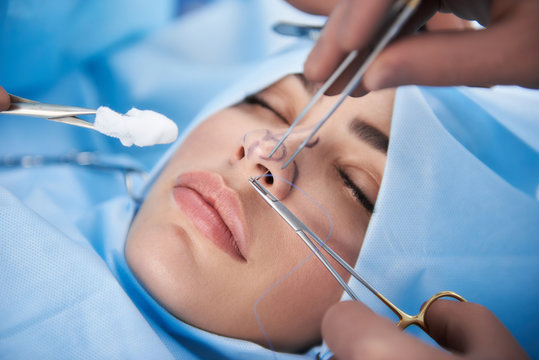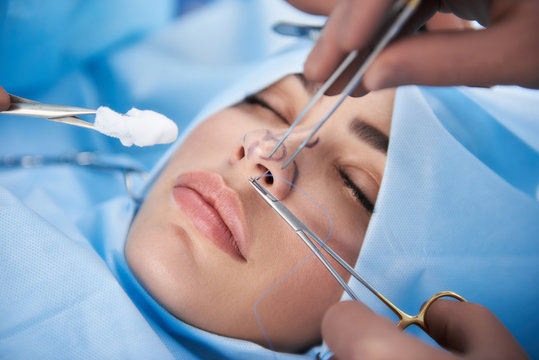 While this fortunately does not continue today, modern rhinoplasty procedures also involve cutting bone or cartilage, or in the case of nose reconstructions, taking cartilage from the nose, ear or other parts of the body (7). Approximately 220,000 rhinoplasty procedures are performed each year, allowing individuals to correct their breathing or cosmetic difficulties (8).
Today's Surgeries
We've come a long way since the archaic origins of surgery, and technological advancements and innovations continue to make modern surgical procedures safer for both staff and patients. Safety-engineered devices such as Qlicksmart's BladeFlask EVO scalpel blade remover can prevent scalpel injuries and contain up to 100 used scalpel blades. Additionally, the BladeFlask EVO can accommodate many types of scalpel handles and blades including large autopsy scalpels, thick and round handles, and hexagonal shaped versions – providing users with greater freedom and flexibility in the scalpels used during procedures.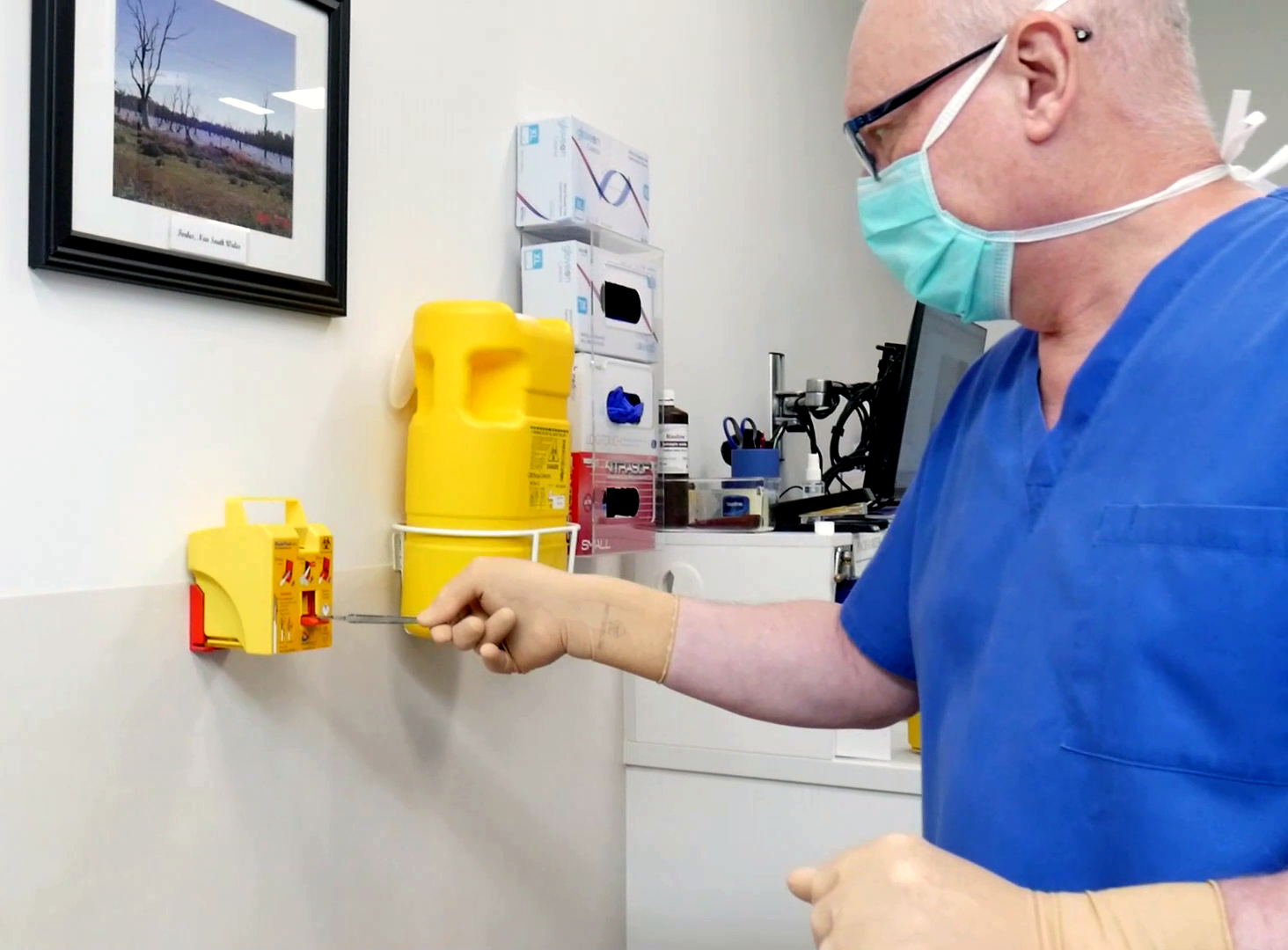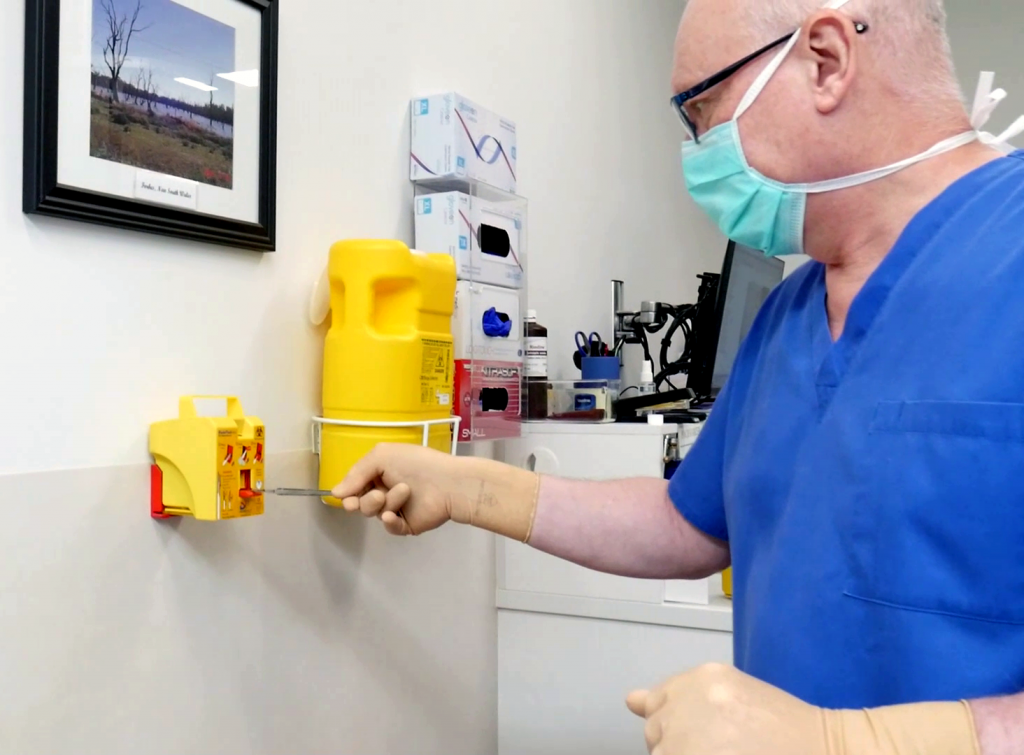 If you'd like to learn more about Qlicksmart's safety-engineered devices, send us an email at hello@qlicksmart.com.
References
Irving, J. (2013, May 01). Trephination. World History Encyclopedia. Retrieved from http://www.worldhistory.org/Trephination/
Olszewski J, Miłoński J. Historia tracheotomii [History of tracheotomy]. Otolaryngol Pol. 2007;61(3):349-52. Polish. doi: 10.1016/S0030-6657(07)70442-0. PMID: 17847797. http://pubmed.ncbi.nlm.nih.gov/17847797/
Boyd AD. Chevalier Jackson: the father of American bronchoesophagoscopy. Ann Thorac Surg. 1994 Feb;57(2):502-5. doi: 10.1016/0003-4975(94)91037-5. PMID: 8311630. http://pubmed.ncbi.nlm.nih.gov/8311630/
Kansupada KB, Sassani JW. Sushruta: the father of Indian surgery and ophthalmology. Doc Ophthalmol. 1997;93(1-2):159-67. doi: 10.1007/BF02569056. PMID: 9476614.http://pubmed.ncbi.nlm.nih.gov/9476614/
Mackenzie, D. (1973). The History of Sutures. Medical History, 17(2), 158-168. doi:10.1017/S0025727300018469 http://www.cambridge.org/core/journals/medical-history/article/history-of-sutures/C358929F708E53DD29EBF7EE829A9575
Eisenberg I. A history of rhinoplasty. S Afr Med J. 1982 Aug 21;62(9):286-92. PMID: 7051367. http://pubmed.ncbi.nlm.nih.gov/7051367/
Health Direct. (2019). Rhinoplasty. http://www.healthdirect.gov.au/rhinoplasty
Shaye, D. A. (2019, March 6). Thinking about rhinoplasty?. Harvard Health Blog. http://www.health.harvard.edu/blog/thinking-about-rhinoplasty-2019030616112