Risks of Sharps Injuries and Infections
While hazards are present in every workplace, workers in healthcare are reported as having one of the highest rates of work-related injuries. Sharps injuries remain one of most common and dangerous injuries that face health care workers. In the USA alone, the Center for Disease Control (CDC) reports that 385,000 sharps injuries occur to hospital-based health care workers each year.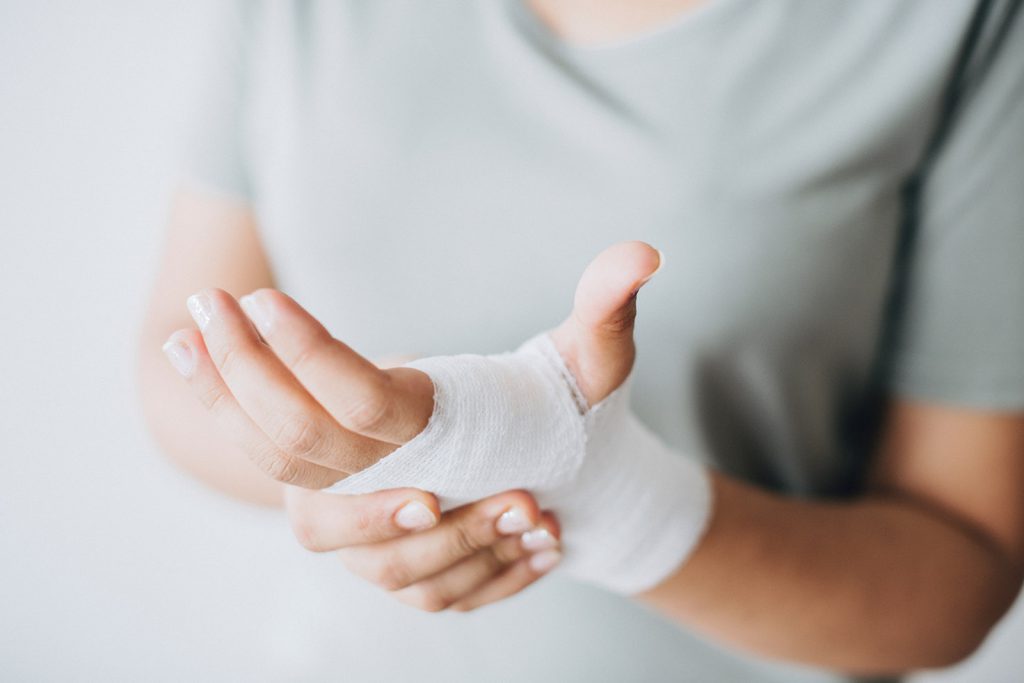 Here are some sharps injury statistics and case studies in different health care industries.
Nurses are the most at risk to be injured by sharps.  In 2021, nurses and nursing students reported experiencing 40% of all sharps injuries occurring in US hospitals.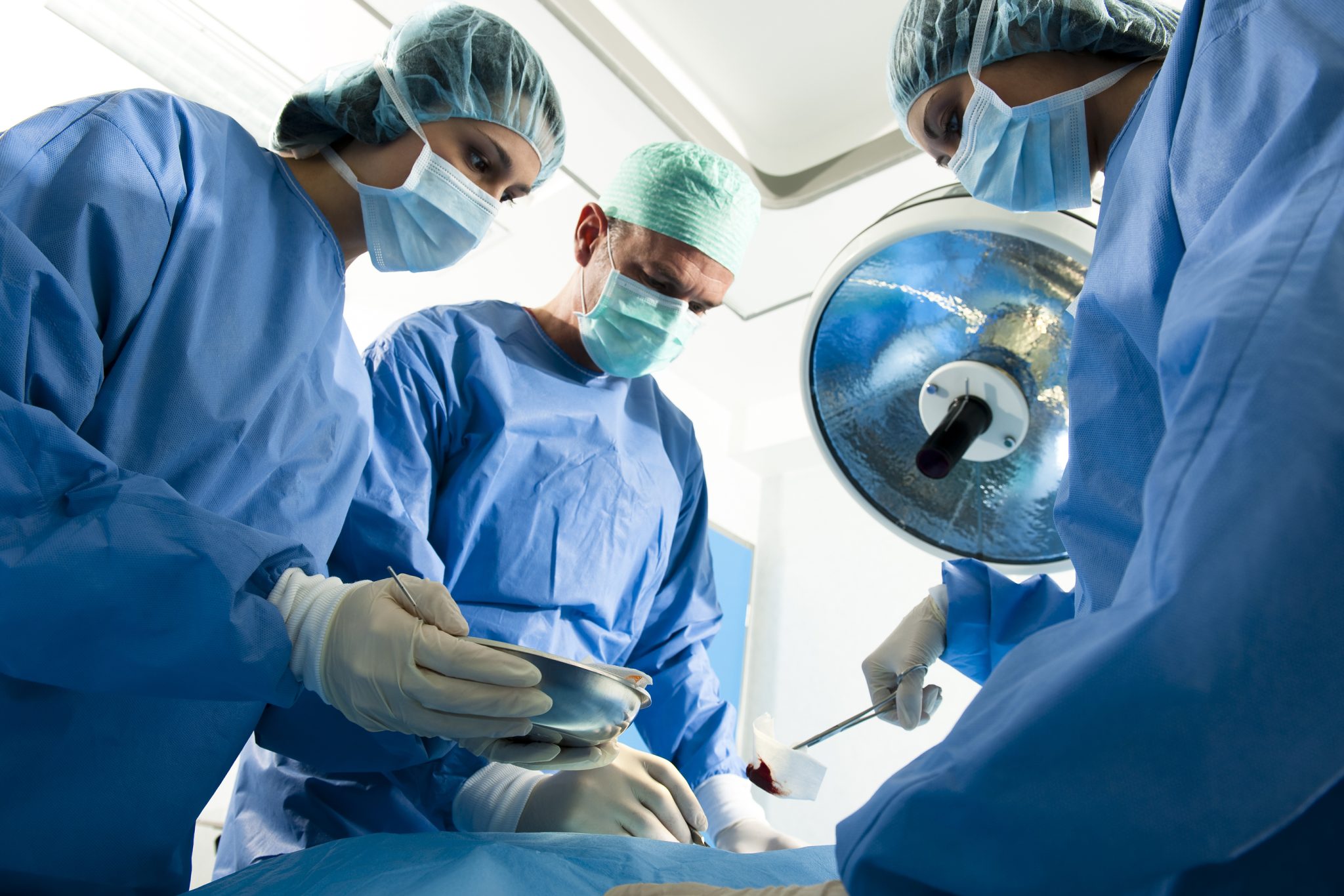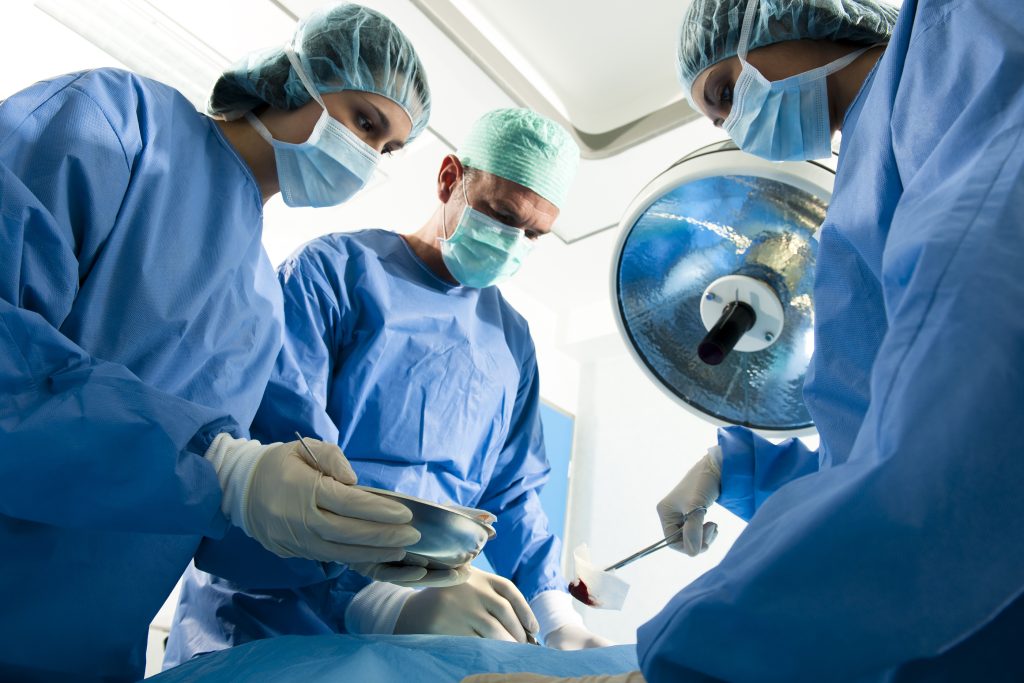 Nurses are overworked and stressed, especially with the surge of COVID-19 patients in hospitals and clinics. This led to a dramatic rise in sharps injuries in 2020. A report by the Royal College of Nursing (RCN)  in the UK showed that 15% of nurses had suffered a sharps injury in 2020, which was an increase of 50% compared to previous data from 2008. The most common reported causes of injuries were fatigue induced by the pandemic, low staffing levels, lack of training, and safety engineered sharps devices not being available. In addition to the rise in injuries, the RCN report noted that less nurses have been reporting their injury to the workplace and receiving the required Bloodborne Pathogens testing and follow-up meeting.
For perioperative nurses, sharps injuries caused by scalpels are a concern. Scalpels are the second most-common sharps injury in Operating Rooms, second only to suture needles. Scalpel injuries are a high-risk injury, as they may cause both bloodborne infections and mechanical injury.
Dentists face the risk of sharps injuries and infections from needles and scalpels used during dental procedures. In a recent needlestick injury survey by the British Association of Dental Nurses (BADN), 48% of respondents had received a sharps injury at work, and 58% of whom had experienced more than one incident throughout their careers.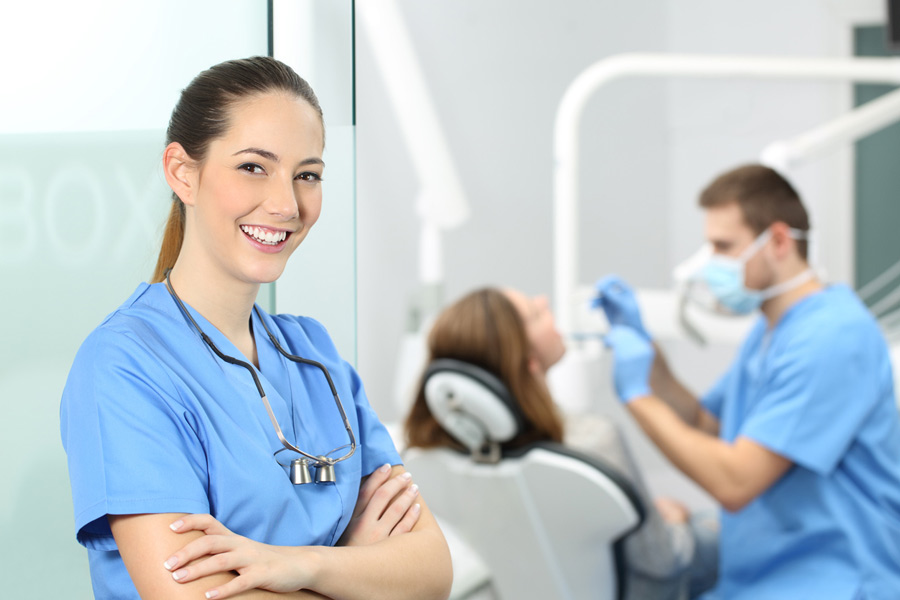 In another part of the world, a university hospital in Taiwan between 2009 and 2011 showed that the annual incidence of sharps injuries was 8.19% among all dental workers. Those with less experience, for example interns, had a higher percentage of Needlestick and Sharps Injury incidences at 21.28% per year. Other NSI incidences per person-year include 7.50% for residents, and 6.77% for nursing staffs. These figures do not account the numbers of sharps injuries that go unreported.
As dermatologists are often required to do operative procedures, sharps injuries occur and can have significant consequences. A recent survey of dermatology trainees in London, UK, indicated that 70% have experienced a sharps injury – 13.3% of which were from a scalpel blade.
Similarly, 85.1% of dermatology residents in a study from the United States reported having experienced a sharps injury; 40.6% of these injuries had occurred within the previous year.
The authors of the study concluded that "Sharps injuries are common among dermatologists. Underreporting is common and places providers and patients at risk of blood-borne illnesses."
It's not just sharps cuts from scalpels that dermatologists should be worried about. Opening ampoules also pose a risk. Glass ampoules are small containers, usually carrying around 2 millilitres of beauty serum or medication. In the beauty industry, they have gained much popularity in recent years due to the rise in K-Beauty trends. Dermatologists and aestheticians recommend ampoules for targeting specific skin concerns such as hyper pigmentation and eczema, particularly for facial skin.
Ampoules can be tricky to open by hand, and without caution, can lead to cuts or spillage. Even experienced dermatologists and aestheticians can feel anxious when opening glass ampoules.
An ampoule opener can streamline this opening process to make it easier and safer for the user. In addition, ampoule openers help to reduce spilling of expensive medication or beauty serums.
Medical students who still lack the clinical experience and expertise for sharps are at a serious risk of sharps injuries and illness. These injuries represent undue burden costs not only to the students but also to the university. Most of the direct cost of treatment is shouldered by the college or university, but follow up appointments and the treatment of side effects might not be covered.
According to a study conducted at the University of St Andrews Scotland UK over a 5-year period, for every 1,000 hours of scalpel usage in a dissecting laboratory there were 35 injuries. Over a fifth of the medical student population have had a sharps or needlestick injury. And more worryingly, nearly half of the students did not report the incident. The study reported that after implementing control measures including the use of single-handed scalpel blade removers, PPE, and safe work practices, sharps injuries from scalpels decreased.
Pharmacists open ampoules on a regular basis as part of their routine work. Due to the nature of glass ampoules,  the user is exposed to a number of risks when opening them. For this reason, it is important for pharmacists to use an ampoule opener when opening ampoules. Using an opener will minimise risks involved with the opening process.
More than 50% of ampoule users have experienced a cut from a glass ampoule. An ampoule opener offers protection from cuts that a tissue, gauze, or towel just can't compete with when it comes to opening ampoules. Using an ampoule opener instead of your hands can save your fingers from nasty lacerations.
A survey sent to members of the Veterinary Surgeons Board of Queensland in 2006 revealed that 75.3% had at least one sharps or needlestick injury in the previous 12 months, while 58.9% reported suffering from at least one contaminated sharps or needlestick injury during the previous 12 months. The most common devices causing injuries were syringes (63.7%), suture needles (50.6%) and scalpel blades (34.8%).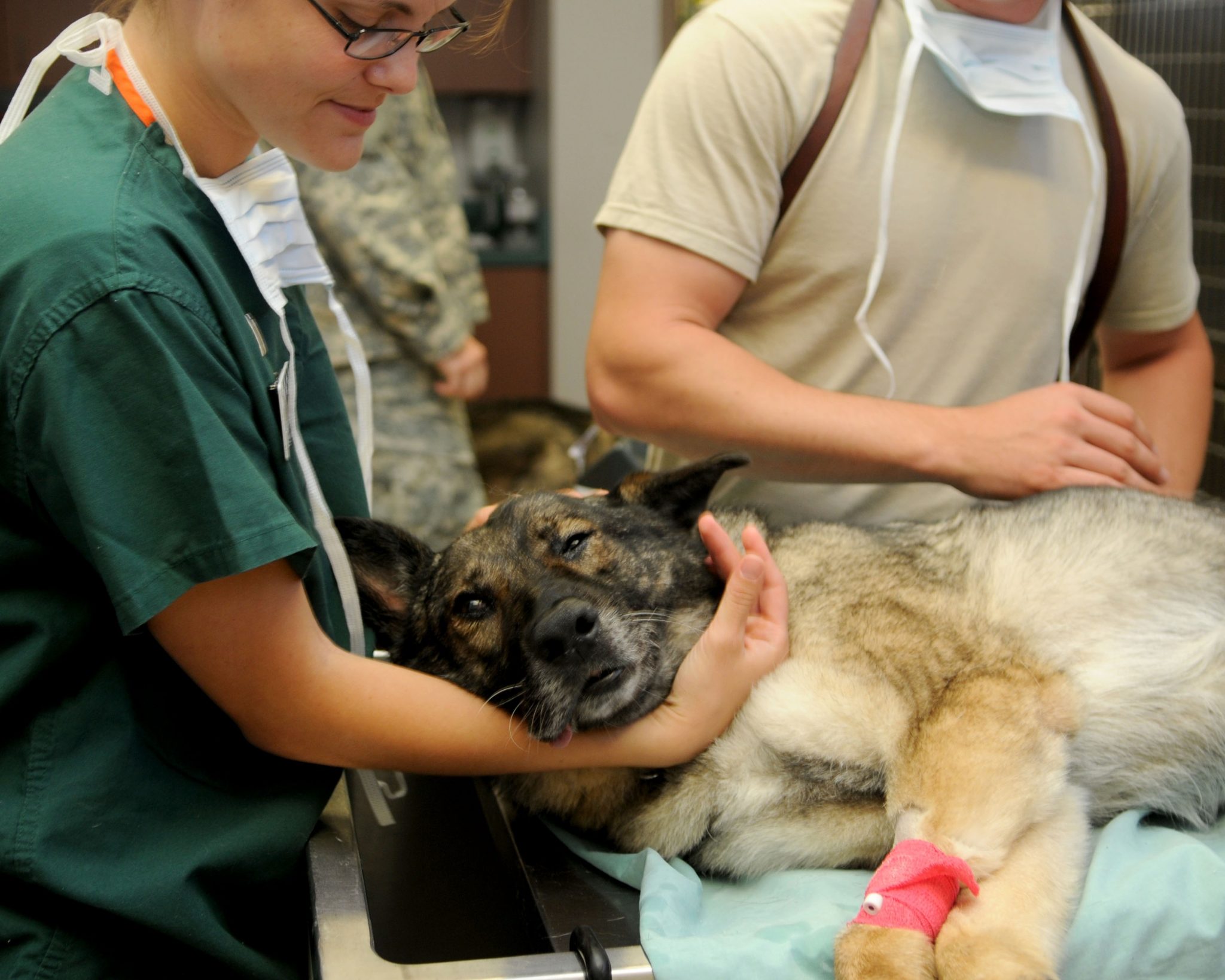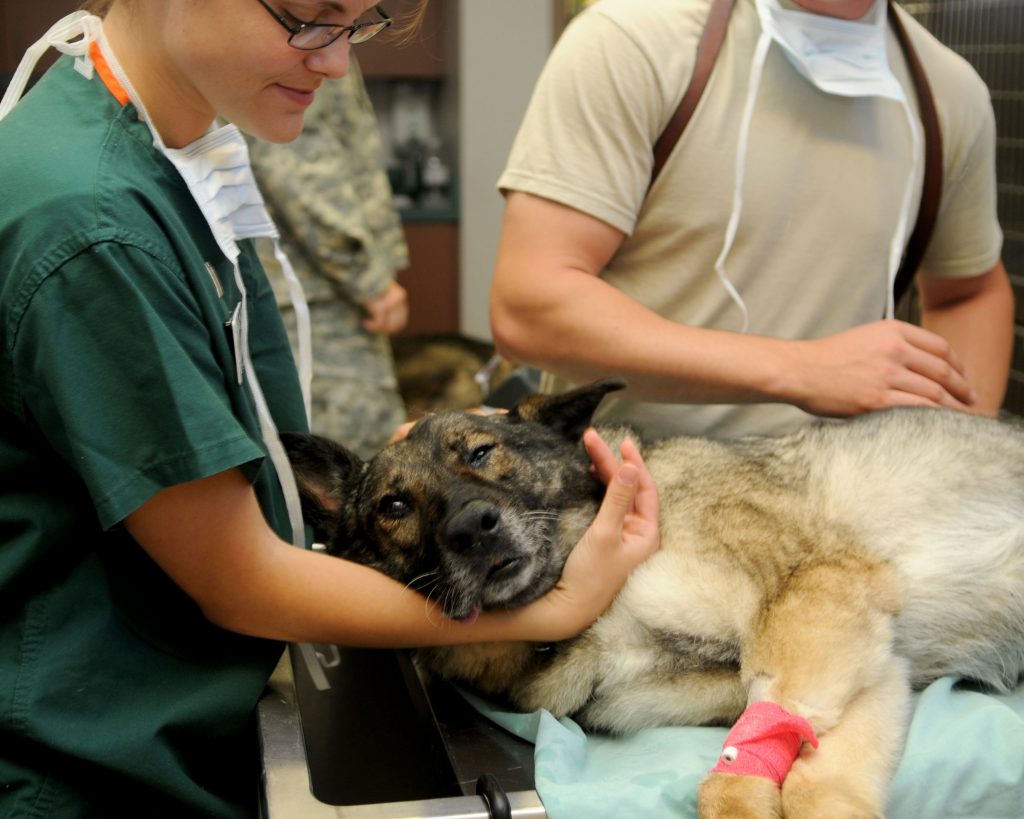 Contaminated sharps can infect and further complicate scalpel cuts. According to the Epidemiology of Needlestick and Sharps Injuries in Veterinary Medicine, the most important bloodborne pathogens in veterinary work are Staphylococcus spp.; Pseudomonas spp. (inoculated from the animal skin); pathogens from fine-needle aspirates Blastomyces, Pasteurella spp., Staphylococcus spp. and Streptococcus spp. (from fine-needle aspirates); and certain arboviruses or modified live vaccines.
The survey shows that these sharps injuries occur regularly, and that veterinarians are aware of the occupational hazards they face every day.
Podiatrists are one of the most frequent users of scalpel blades outside of Operating Theatres. Removing scalpel blades without the right tool increases their risks of a sharps cut. Scalpel cuts can cause:
Severed digital nerve and/or tendon
Psychological distress and/or trauma
Delayed procedures and loss of productivity
Blood-borne infection such as HBV, HCV, or even HIV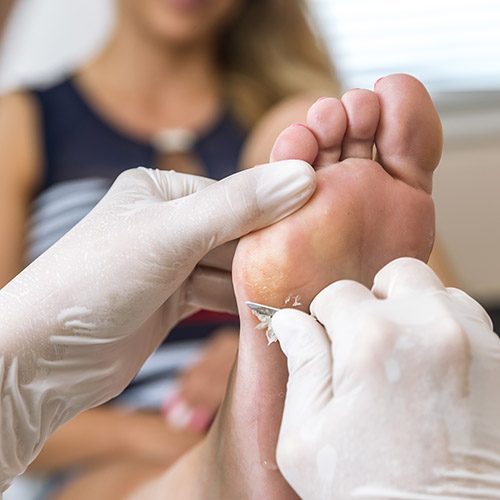 According to podiatrists, scalpel cuts occur most often when they are removing scalpel blades, whilst switching instruments, or during clean-up and re-sterilization. To reduce the risk of scalpel cuts, it has been recommended that podiatrists:
Use instruments rather than fingers to retract tissues, grasp needles and load/unload needles and scalpels.
Sharps must be disposed of as close as possible to the point of use into a clearly labelled, puncture-proof container that conforms to appropriate regulations such as AS/NZS 4031 or AS/NZS 4261.
For forensic pathologists, medical examiners, and mortuary workers that operate on deceased bodies, it is not known at the time of death if the deceased has a bloodborne infection or virus. This is why all bodies should be considered as potentially infectious and standard precautions should always be adopted, regardless of the cause of death.
163 pathologists that participated in a study in Switzerland found that 83% had experienced occupational injuries, mostly cutting injuries, in their professional career. More than 20% of the participants reported that they had a sharps injuries within the last year. The most common activities when they experienced the sharps injuries were macroscopic organ dissection and autopsy.
Scalpel blades are also used in a variety of industries outside of the medical industry, particularly in manufacturing. These are used for precision cutting tasks, such as cutting materials for electronics, automotive parts and upholstery, textile, and other products.
Just like in the medical industry, precaution should be applied when using sharp scalpel blades in manufacturing. This sharpness allows scalpel blades to make very fine and precise incisions with minimal force. This means that scalpel blades can be very dangerous if not handled properly, and unnecessary scalpel cuts happen often.
Scalpel injuries are estimated to cost between USD 500 – USD 3000 for an uncomplicated injury, and over USD 15,000 for a complicated injury that requires surgery.
Scalpel Injury Causing a HIV Infection
A pathologist from Nashville, USA that had been conducting an autopsy on a HIV-infected body accidentally cut himself with a scalpel he was using. As a result of this injury, the pathologist was confirmed HIV positive afterwards. While scalpel injuries aren't a common reported injury with medical examiners, there still are risks of scalpel injuries and subsequent bloodborne infections if their facility hasn't implemented effective sharps safety practices.
Scalpel Injury Requires Microsurgery
Serious scalpel cuts have been known to require surgery and affect the injured worker's career. In another case study from the USA, an orthopaedic surgeon sustained a serious scalpel injury when sharps safety procedures were not followed. The scalpel blade penetrated his gown and skin and cut his ulnar nerve.
The ulnar nerve was repaired, but even after two years the injured surgeon experienced substantial dysesthesias and numbness in the ulnar nerve distribution.
AS 3825:2020 Standard
The AS/NZS 3825:2020 Procedures and Devices for the Removal and Disposal of Scalpel Blades specifies that removal of the blade must occur using a single-handed technique. This new Standard will assist all users of scalpel blades to better protect themselves and their staff from preventable scalpel blade injuries.
Main topics that were added include training people to use single-handed blade removers and procedures for the disposal of scalpel blade removers. This requires the approved blade-removing device to be securely mounted to a surface so that the container does not need to be held by the other hand during blade removal.
Australian Guidelines for the Prevention and Control of Infection in Healthcare
In collaboration with the Australian Commission on Safety and Quality in Health Care, which provides the National Safety and Quality Health Service Standards (NSQHS) the NHMRC designed the all-important "Australian Guidelines for the Prevention and Control of Infection in Healthcare (2019)". These guidelines provide a risk-management framework to ensure that the basic principles of infection prevention and control are enforced throughout Australian healthcare facilities.
They are also advocated as best-practice by professional bodies including the Australian College of Perioperative Nurses (ACORN), the Australian Podiatry Association (APodA) and the Australian Dental Association (ADA).

How To Practice Sharps Safety
Almost all safety precautions in healthcare settings have guidelines to ensure that healthcare workers manage the risk of sharps injuries.
A proven method to prevent the risk of sharps injuries and illness is to implement the Hierarchy of Controls. Originally developed by the National Institute for Occupational Safety and Health (NIOSH) in the USA, the Hierarchy of Controls is now mandated in workplace safety legislation and regulations across the world. The hierarchy establishes five levels of hazard control measures, which are prioritised according to their effectiveness.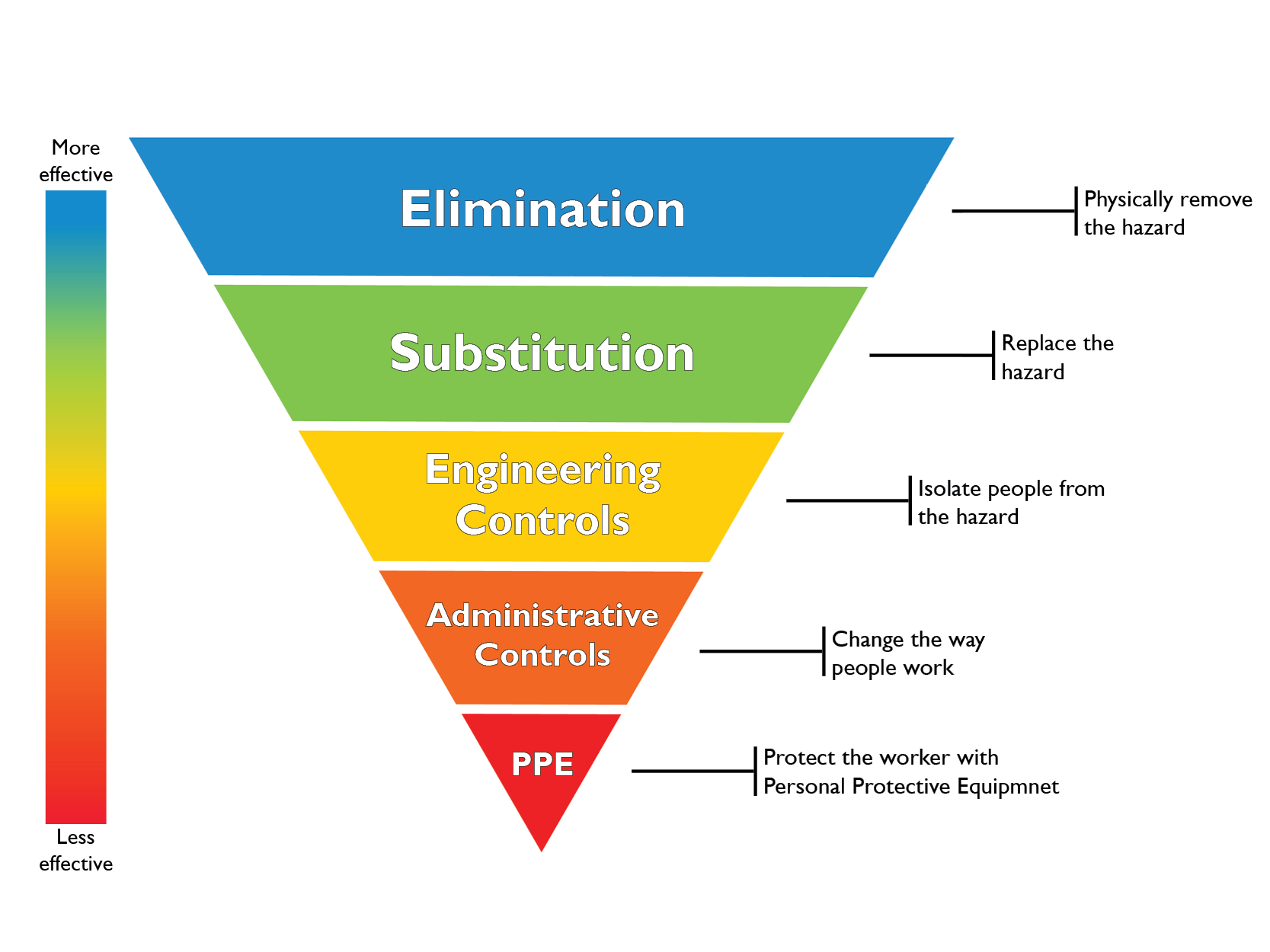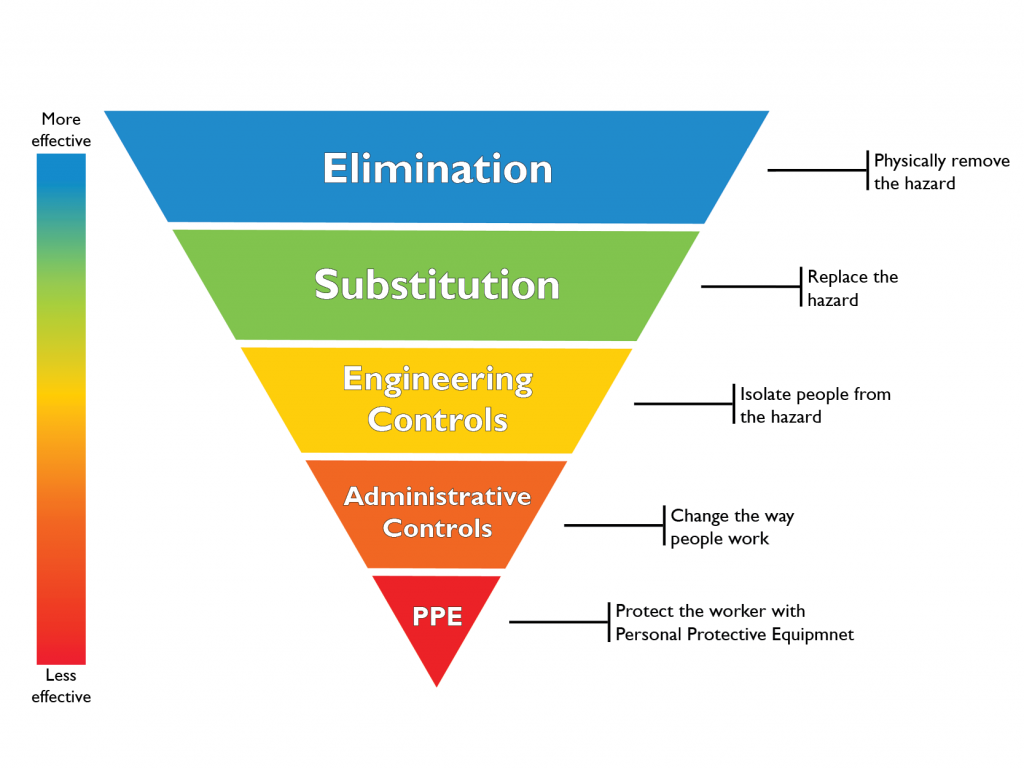 In the Hierarchy of Controls, hospitals and healthcare facilities should provide safety engineered devices to prevent the increased sharps injuries being seen. Although most effective, eliminating and substituting a device is not always feasible, which is particularly the case in autopsy settings. Sharps such as scalpels are required to make incisions for the medical examiner to access, and engineering controls are the most effective control measure available.
Specifically, engineering controls incorporate safety mechanisms designed to either isolate or remove the hazard from the environment.
The Hierarchy of Controls has been adopted worldwide.
The Occupational Safety and Health Administration or OSHA in the US has required facilities to have:
Engineering and work practice controls shall be used to eliminate or minimize employee exposure. Where occupational exposure remains after institution of these controls, personal protective equipment shall also be used.
Engineering controls shall be examined and maintained or replaced on a regular schedule to ensure their effectiveness.
Annual training for all employees shall be provided within one year of their previous training.
Engineering Controls against sharps injuries include safety-engineered devices such as scalpel blade removers and spring-loaded safety syringes. A scalpel blade remover which contains the used scalpel blade also protects downstream staff like cleaners from injuries. It's also important that staff are trained in how to correctly use the safety device and all sharps control measures in place.
Preventing Sharps Injuries When Removing Scalpel Blades
A good way to implement engineering controls to help reduce the risks of sharps injuries is to use the Qlicksmart's range of safety-engineered scalpel blade removers.
The sterile scalpel blade removers like the BladeCASSETTE is primarily used to remove and contain scalpel blades in the Operating Room or where sterile equipment is necessary. This easy-to-use solution provides a better alternative to safety scalpels, allowing surgeons to maintain their preferences for the standard metal handle.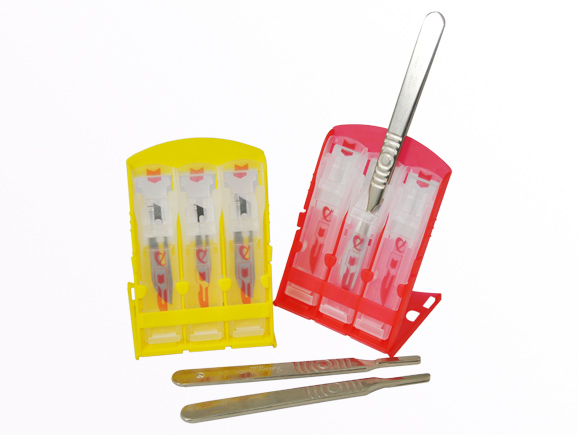 Qlicksmart BladeCASSETTE
Other innovative sterile scalpel blade removers from Qlicksmart include the 2-in-1 BladeNeedleSYSTEM and the BladeSINGLE.
Qlicksmart's multi-use scalpel blade removers are designed to remove up to 100 used scalpel blades. They make scalpel blade removing quick and safe with their one-handed operation.
An example of this is Qlicksmart's BladeFlask EVO multi-use scalpel blade remover. It is compliant with international sharps safety standards and regulations for the medical industry. The BladeFlask EVO is a safety device optimised for health care facilities because it:
Is compatible with most standard scalpel handles including Barron, hexagonal, bulbous, Ergonomic, PM6, and PM8 handles
Is compatible with scalpel blades including and up to PM60A, PM60B, PM70
Is safe and easy to use with a single-handed operation
Can be wall, bench or trolley mounted using the Qlicksmart universal Mounting Bracket, allowing for blade removal at point of use
Is compliant with UN Transport Requirements of Dangerous Goods (for sharps waste)
With little to no training required, Qlicksmart's single handed blade removers are proven to reliably reduce the risk of scalpel cuts and injuries.
Opening Ampoules with the Qlicksmart SnapIT Reduces Sharps Injuries
In a study regarding the incidence of ampoule injuries, more than 50% of ampoule users have experienced a cut from a glass ampoule. Even trained medical professionals who open ampoules daily can be injured while opening ampoules. 1 in 3 nurses , and most sharps injuries to anaesthetists are caused by glass ampoules.
Fortunately there's an easy solution to opening ampoules. Qlicksmart's reusable SnapIT ampoule opener is designed to be an effortless and effective tool to help safely open ampoules. A recent investigation by the Gaithersburg Safety, Health, and Environment (GB SHE) department revealed that, of all the ampoule safety products, the SnapIT was the most effective option.  SnapIT was designed by an Australian nurse to be easy to use and protect all ampoule openers; and is available in a variety of colours.
Sharps Safety Education
Qlicksmart offers a variety of education materials, including articles as well as live and recorded webinars in the area of patient and clinician safety. These can be used to enhance current education programs, for student's introduction to safety concepts, and to provide purchasing departments with background information on regulatory and clinical safety requirements.
We have compiled our learning modules, videos, and clinical data to help prepare you and your colleagues to a safer working environment. These can be used to enhance learning programs regarding safety concepts, and to provide purchasing departments with background information on regulatory and clinical safety requirements. You can also access our webinars in this section which have proven useful with health care workers.
As you can see, Qlicksmart works hard to protect the safety of healthcare staff in their workplace. If you would like more information about how to implement sharps safety in your facility, contact us today.