SnapIT Personal Aluminium Ampoule Opener
In Stock
AUD 34.99
Open ampoules without the anxiety using the SnapIT Personal ampoule opener. Made from anodised aluminium, this reusable safety tool allows healthcare professionals to open ampoules quickly and safely.
Easy "insert and snap" action
Can be autoclaved to 130° Celsius
Can be disassembled for cleaning
Lightweight with keyring attached for on-the-go use
Available in two colours
Regular size is compatible with most 1-15mL ampoules
Item ships free for orders over $100 in Australia and USA. Due to current global disruptions in processing and courier delivery schedules, online orders will take 5 to 7 business days to process before products can be shipped out.
4th one i've ordered.
(for personal use) i own a plastic and an aluminum and have gifted one of each as well. the aluminum is much sturdier. they are very good and do the job. last years. don't have to worry about cutting myself on the glass.
Great Safety Item
Pandemic supply shortages forced me to purchase ampules of medication for my practice. Thankfully, with this simple, affordable, intuitive device I am able to ensure my staff do not incur any work place injuries due to this supply change
Save the world
I bought this as a gift for myself. I've already cut by myself several times when I open the ampoule especially where it is very busy situation. Sometimes very hard/bad ampoule really scared me. In ICU, I have to open the ampoule a lot, it saves time and super safe to use. I recommended to my colleagues. They allow me to local pick up option, so I do not need to pay delivery fee. I think this may be the best Christmas gift for the nurses.
Buenas
Buenas mil gracias por hacerme llegar vuestro producto
Find Your SnapIT size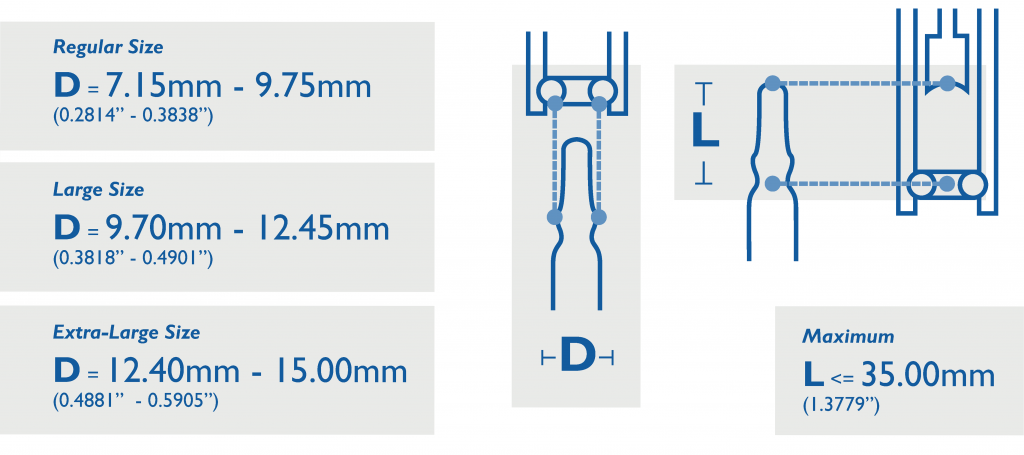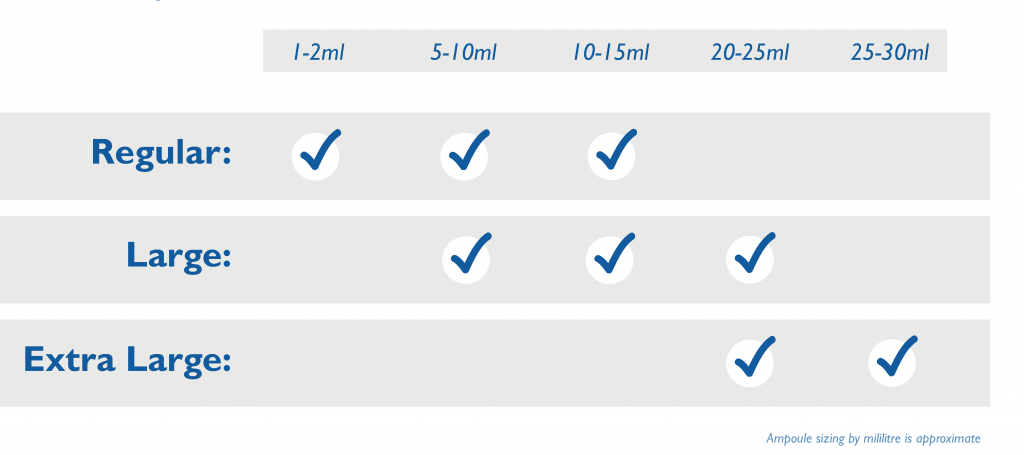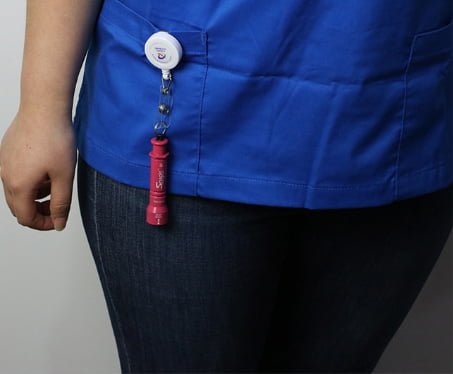 Specifications
| | | |
| --- | --- | --- |
| Product Size | Regular | Large |
| Compatible Ampoules Sizes | 1-2ml, 5-10ml, 10-15ml | 5-10ml, 10-15ml, 20-25ml |
| Allowable Bulb Size | 7.15mm to 9.75mm | 9.70mm to 12.45mm |
Multi-use. O-ring can be replaced if lost or broken.
FAQ
Can SnapIT Personal be sterilised?
Yes. The SnapIT Personal can be autoclaved up to 130° Celsius (266°F).
How do I tell if the SnapIT Personal is compatible with our ampoules?
SnapIT Personal comes in regular size only, which is compatible with most ampoules sized 1-15mL. However, compatibility depends on the ampoule's geometry and the diameter of the ampoule lid. Ampoules of the same size can have a different geometry and ampoule lid diameter. The ampoule size in ml is used only as a guideline.
You can test compatibility by gently inserting the head of the ampoule into the SnapIT Personal. If it does not easily fit, please do not force the ampoule.
How often do I need to clean SnapIT Personal?
We recommend cleaning your SnapIT regularly, to remove any glass residue that is left inside. Please check with your organisation's cleaning routine for such devices.
If you open a "bad" ampoule and the glass shatters inside your SnapIT, clean the device immediately while wearing gloves and replace your O-Ring.
How do I clean the SnapIT Personal?
Disassemble the SnapIT by removing the keyring and O-Ring as per the instructions provided in the SnapIT Personal packaging. Water and most medical-grade cleaning agents can be used.
To watch a video on how to use and clean the SnapIT, click here.
Can I use the SnapIT Personal to open non-scored glass ampoules?
o. The SnapIT is designed to safely open scored ampoules.
If the ampoule is scored on one side (as indicated by the dot), align the dot on the ampoule with the dot on the SnapIT Trolley and snap away. If the ampoule is scored all the way around (as indicated by the band), you can align the SnapIT Personal as is comfortable and snap away.
To watch a video on how to use the SnapIT Personal, click here.
Is the SnapIT Personal latex free?
Yes. The SnapIT Personal body is made of durable anodised aluminium and the O-ring inside is made of silicone rubber. The spring and keyring are made from stainless steel.