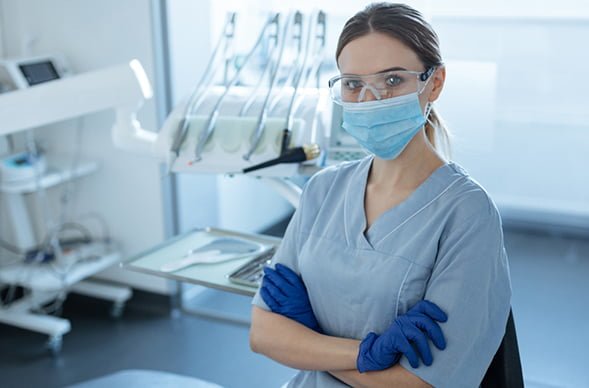 Join Us
We know that our staff are the force that pushes Qlicksmart forward.  We take pride in our team's diversity, talent, and drive to make people's lives better.
At Qlicksmart, we invest in our staff so that they can flourish. Our culture is built around respect, open-mindedness, and continual learning. From our work experience students to our leadership positions, we are together in this mission to improve safety in healthcare.
Customer Engagement Associate
Job Summary
Established medical device company seeks a Customer Engagement Associate to successfully build and maintain key distributor and customer accounts.
The Role
Develop and maintain relationship with local and international distributors across Qlicksmart's global distribution network
Engage with customer enquiries via incoming/outgoing emails, telephone calls, and online channels
Deliver commercial success via engaged communication with distributors and customers
As the Customer Engagement Associate in a successful team, you will build and cultivate relationships with key distributor and customer accounts as well as targeting market segments and territories for new growth. You will play a vital role in developing the company's processes around customer and distributor onboarding and engagement strategies. You will work closely with cross-functional team members in the company to achieve company's yearly sales targets and KPIs.
The key accountabilities include:
Act as the first point of contact and engage with distributor and customer enquiries via incoming/outgoing telephone calls, emails, and other online channels
Assist with developing and managing Qlicksmart's bottom-line business by growing and expanding our distribution network
Conduct product sales training with our distributors to equip them with the knowledge in sales strategies and product messaging, to target commercial and clinical decision makers in line with Qlicksmart's portfolio strategy
Conduct in-person and online product training to clinicians as part of new customer onboarding process
Conduct market research activities to address distributor and customer enquiries as well as to support new sales campaigns
Assist the senior management team to develop, manage, and meet annual turnover goals
Work closely with Marketing team to develop effective communication and campaign strategies
Contribute effectively to the company as a strong team player
Who You Are
You are someone who wants to influence your own development and have an enthusiastic approach to expand your knowledge of commerce and business. You will also need to be capable of managing multiple tasks and effectively prioritising your work. Becoming a member of our team requires you to be result-driven, with an outgoing personality and a persistent attitude. As our customers come from every corner of the world, you will also be a professional with a strong understanding for cultural differences.
You will have a tertiary qualification in communications, business, commerce, marketing, or science. Prior experience in customer service, nursing, medical devices, or the healthcare industry will be a plus.
You will have excellent analytical and planning skills and the conceptual capability to identify and respond to new commercial opportunities.
This position is open for new graduates and available for immediate commencement.
Who we are
Qlicksmart is an award-winning Australian company established in 1996 which specialises in developing, manufacturing, and distributing world-class medical devices. Our products are recognised globally as industry-leading devices and we are passionate about creating a safer working environment for all healthcare workers. Our success is built on innovation, determination, and diversity. As such you will be part of a friendly, enthusiastic, and collaborative team which prides itself on a culture of mutual respect and inclusivity.
If this sounds like you, please apply through SEEK with your cover letter (addressing the selection criteria above) and CV, or send to careers@qlicksmart.com.