Office Visit by the Assistant Minister for Treasury, Mrs Charis Mullen
On Monday, we were excited to host the Assistant Minister for Treasury, Mrs Charis Mullen at the Qlicksmart office. Together, we discussed Qlicksmart's beginnings, product range, and our successful collaborations with Trade and Investment Queensland, including previous export grants (Go Global and New Market Program).
Qlicksmart was founded in 1998 by Drs Michael Sinnott and Neville Henry, to combat the risks of removing used scalpel blades. Over the last 20 years, we are proud to have worked with numerous Queensland clinicians to commercialise safety innovations, which have been adopted worldwide through the help of our distributors.
We are actively looking at potential collaborations with local inventors to expand our product and service portfolio, and are delighted to have the support of the Queensland Government, evident through the Minister's visit today. Thank you to TIQ and the AM for joining us.
23 February 2023
It is with much excitement that we announce Qlicksmart's fourth-annual Golden Scalpel Award winners. There were many excellent candidates, and we are extremely proud of all distributors who continue to adapt to the challenges of the past few years.
This year's winners in particular sought opportunities to re-connect with their customers, expand their reach, and collaborate with us on promoting sharps safety as part of their marketing and sales initiatives.
Without further ado, let's celebrate the winners!
Distributor of the Year – Asia Pacific: Indola Pharma Link
Distributor of the Year – the Americas: Cincinnati Surgical and Medviz S.A.
Distributor of the Year – Europe: Hospithera S.A.
Newcomer of the Year: Ensus Sp.A.
Distributor of the Year – Asia Pacific
Indola Pharma Link
As a Qlicksmart distributor since 2015, Indola has developed a fantastic reputation among hospitals and polyclinics across Singapore. Their excellent customer service is evident through timely responses, speedy deliveries, in-person visits, and purchase reminders. During hospital visitation restrictions, they also took particular care to ensure email communication was as swift as possible. This has resulted in high levels of customer satisfaction, recommendations, and positive word of mouth, fast-tracking growth in their key markets.
In addition, Indola has expanded into new markets through participation in tenders.
During our Asia-Pacific Regional Distributor Meeting, Susanty and Patrick presented on their experience with the Qlicksmart devices in Singapore, including top tips for fellow distributors. You can watch their presentation in full here.
Congratulations Indola!
Distributor of the Year – the Americas
Cincinnati Surgical
Since 1938, Cincinnati Surgical has been recognized as an industry leader in manufacturing high-quality surgical blades, scalpels, safety products, and operating room accessories. Cincinnati Surgical has been a distributor of Qlicksmart products in the United States for over 15 years. Over the many years, the entire team at Cincinnati Surgical led by Jason Greiner and Brian Eve, have been committed to promoting Qlicksmart's safety devices and our safety message of 'one safety culture for both clinical staff and patients.'
The last year in particular, Cincinnati Surgical has invested significant resources in promoting our latest addition to the scalpel blade remover range, the Qlicksmart BladeFlask EVO. Their efforts include: demonstrations of EVO at a number of tradeshows, conducting targeted campaigns, website spotlights on the product, newsletter features, and blog posts. These efforts have resulted in sales of over 500 units in a few short months.
We proudly present this award to Cincinnati Surgical to recognise their many years of dedication to our range and their continued efforts to make healthcare a safer place for clinicians.
Medviz S.A.
Medviz S.A. became a Qlicksmart distributor in 2018 and have been strong advocates of our safety devices ever since. In 2019, they hosted Qlicksmart's co-founder Dr Michael Sinnott at the 19th Mexican National Congress of Surgical Nurses, where he presented on sharps safety to nurses and other clinicians. Medviz have since continued to collaborate closely with Qlicksmart to deliver educational content, raising awareness of staff safety among healthcare professionals in Mexico.
Working within a country heavily impacted by Covid-19, this year Medviz began an initiative to re-prime the Mexican medical market for safety devices Their team are working closely with stakeholders and professionals, and they are seeing early signs of a positive response. Their team have also assisted Qlicksmart with Spanish translations of our marketing and educational materials, enabling us to better resonate and communicate with the Latin American market. A special mention must go to Gustavo for his translation skills and continued assistance. We look forward to continuing our work with Medviz in 2023, which is shaping up to be a very successful year!
Distributor of the Year – Europe
Hospithera S.A.
Having been a distributor of the Qlicksmart devices since 2002, last year marked 20 years of our valued partnership with Hospithera.
We are immensely proud of the achievements made in Belgium over the last two decades to improve the safety of healthcare workers – and 2022 was no different.
Earlier in the year, we had the opportunity to conduct a product training workshop with sales representatives from their Infection Prevention Division, which was met with much enthusiasm and engagement. We received many thoughtful questions and insights from attendees, who had a wealth of knowledge of infection control products and their customers.
Following this, a BladeFLASK marketing campaign was launched on the annual World Day for Safety and Health at Work. Hopsithera's marketing team co-ordinated an email campaign, as well as blog and LinkedIn posts, with the aim of expanding BladeFLASK customers. We can't wait to continue the work we are doing with the Hospithera team in 2023 (and hopefully for another 20 years beyond)!
Newcomer of the Year
Ensus Chile Sp.A.
Ensus Chile SpA joined as one of our new distributor partners in 2022, and during the year made remarkable progress in introducing the Qlicksmart safety devices to the Chilean market. Alejandro, Fransisco, and the team have been enthusiastic about collaborating with us on promotional campaigns, regulatory listings, and raising awareness of sharps safety with occupational health groups and hospitals. The Ensus team's 2023 plans for Chile include an official Qlicksmart launch event with assistance from Trade and Investment Queensland's LATAM office, targeted sales activities, and advocacy with key professional bodies. We are excited to pursue these goals with Ensus, which we know will have a great impact on growth and uptake of the Qlicksmart devices in this region.

With infection control receiving more attention, and sales activities returning back to normal, we are excited to see what our distributors can achieve this year! We hope that all distributors reap the benefits of their persistence and hard work over the past few years. Only time will tell 2023's winners!
As always, we are very keen to work closely alongside you this year. Please reach out to your primary contact or hello@qlicksmart.com, to arrange a meeting, so we can best support your plans for the Qlicksmart devices!
2022 Qlicksmart and Regional Warehouse Holiday Closures
Please note that the Qlicksmart head office in Brisbane Australia will be closed from 24 Dec 2022 to 02 Jan 2023.
Our regional warehouses will be closed as follows: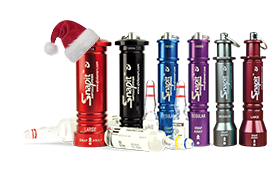 Australia
Closed from 24 Dec 2022 to 08 Jan 2023.
Last dispatch Midday 22 Dec 2022.
Europe
Closed from 17 Dec 2022 to 08 Jan 2023.
Last dispatch 13 Dec 2022.
Resuming back to normal operation from 09 Jan 2023.
USA
Closed from 24 Dec 2022 to 08 Jan 2023.
15 October 2022
Qlicksmart, an Australian safety medical devices manufacturer, has received clearance from the United States Food and Drug Administration (FDA), for their BladeFlask EVO Scalpel Blade Remover.
The BladeFlask EVO is able to accommodate multiple types of BP scalpel handles and blades including large autopsy scalpels, Barron, bulbous, thick and round handles, hexagonal shaped versions, and the new Ergonomic handles – giving the user greater freedom in using any scalpel required. It is considered the new standard in scalpel blade removals.
The FDA 510(K) clearance follows the BladeFlask EVO's extensive list of compliance certifications:
Meets the AS 3825/2020 Standard – Procedures and devices for the removal, containment and disposal of scalpel blades from scalpel handles.
ISO 23907-1:2019 Compliant – Sharps injury protection requirements and test methods – Part 1 single-use sharps containers
Europe – Class 1 medical device under (EU) MDR 2017/745, UK MDR 2002, and MedDO
Certified with UN Transport requirements for dangerous goods
The FDA 510(K) clearance is a further step in the regulatory process that allows the Brisbane-based firm, to "demonstrate that the device to be marketed is as safe and effective, that is, substantially equivalent, to a legally marketed device."
The original BladeFLASK Scalpel Blade remover, from which the new BladeFlask EVO is adapted from, has received the FDA 510(K) approval in 1998.
30 May 2022, Brisbane, Australia
Our winners for this year's Qlicksmart Safety Champion Award are 2 exemplary individuals that have gone above and beyond in establishing safety in their workplace environment. They have successfully advocated for safety in their respective fields and we're honouring their passion and dedication that have resulted in improving workplace safety. Congratulations to Dr. Amber Mitchell and Penny Smalley!
Penny J. Smalley, RN, CMLSO, MACORN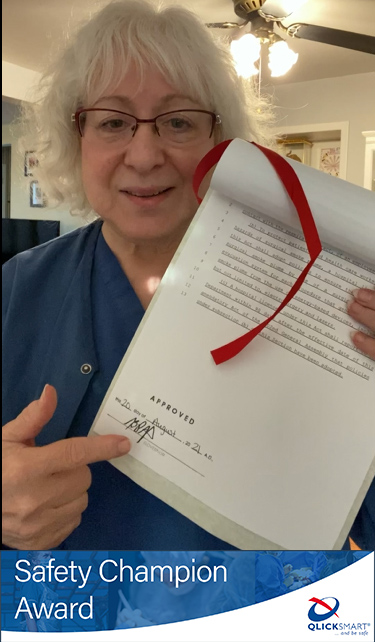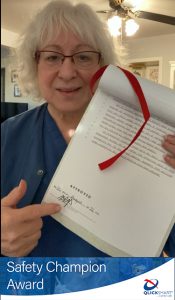 Penny J. Smalley, RN, CMLSO, MACORN, is a perioperative nurse consultant and certified medical laser safety officer. Her work includes education and training for healthcare facilities, safety audits for compliance with standards, regulatory support, and development of risk assessment based safety programs in perioperative practice settings.
Ms. Smalley is a proud member of ACORN, through NSWOTA, and participated in the team that assisted Work Health and Safety in writing Australia's first mandate for control of exposure to the hazards of surgical plume, (GL2015 Work Health and Safety).  She has served on the AS/NZ committed for Safe Use of Lasers in Healthcare Standard (AS/NZ4173), since 1991,  as well as actively contributing to national and international standards, including: ISO TC121 (Systems for evacuation of plume generated by medical devices, IEC TC76 (Safe Use of Lasers in Healthcare), and is the Canadian Standards' project leader for Laser, Electrosurgery, and Surgical plume standards.   As the Director of Education and Regulatory Affairs for the International Council on Surgical Plume, she continually advocates for staff safety first, so that patients can always receive the excellent care they need and deserve when facing surgical intervention.
Ms. Smalley is listed in Who's Who in American Nursing, has published numerous articles and text chapters, and has taught concepts in laser technology, management of surgical plume, and safety standards in healthcare, in every state in Australia, and in many countries around the world.
Amber Hogan Mitchell, DrPH, MPH, CPH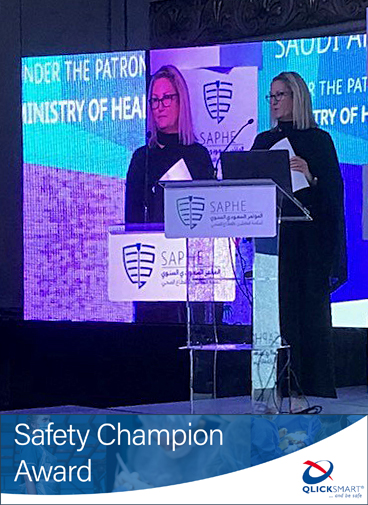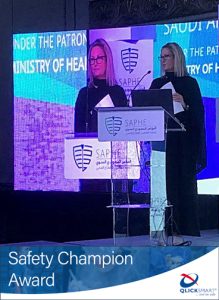 Dr. Amber Hogan Mitchell, DrPH, MPH, CPH. Dr. Mitchell's career has been focused on public health and occupational safety and health related to preventing infectious disease. She is the President and Executive Director of the International Safety Center – a women-run non-profit.  She also runs a successful consulting business and functions as a science advisor and subject matter expert for NIH/NIEHS, OSHA, and other Washington-based firms for infectious disease and the COVID-19 response. She serves as a board member for several occupational health and infection prevention organizations.  Dr. Mitchell holds an adjunct faculty position at the University of Maryland School of Medicine Department of Occupational and Environmental Medicine.
Dr. Mitchell began her career as the first OSHA National Bloodborne Pathogens Coordinator and has received several Secretary of Labor Excellence awards for her work on bioterrorism and public preparedness.  She holds a Doctor of Public Health (DrPH) degree from the University of Texas School of Public Health and a Master's in Public Health from The George Washington University.  She is certified in Public Health as a member of the very first CPH cohort offered by the National Board of Public Health Examiners.  Dr. Mitchell is also certified as a Fitness Nutrition Specialist with the American Council on Exercise and is training to be a Pilates Teacher.
She published her first book "Preventing Occupational Exposures to Infectious Disease in Health Care" for professionals with responsibility for infection prevention and control and occupational health and safety programs.
Golden Scalpel Award Winners 2021
February 15, 2022 – After much consideration, Qlicksmart's third-annual Golden Scalpel Award winners have been selected. Each year we continue to see our distributors overcome challenges and seek new opportunities in order to improve sharps safety around the world. Therefore, it is with great pleasure that we acknowledge these efforts and announce this year's winners, who each displayed commitment, enthusiasm and growth throughout 2021.
Distributor of the Year
Winner: Swann-Morton (United Kingdom)
Swann-Morton has demonstrated commitment to the Qlicksmart message, a collaborative spirit, and many notable achievements within its markets. This has been defined by a pro-active approach to promotion of the newly launched BladeFlask EVO, collaboration on numerous marketing materials, attendance at trade shows, and continued efforts towards market expansion in both existing and new markets. They also strengthened their relationship with existing customers, established partnerships with prominent training and education institutions, and led the way on BladeFlask EVO in the UK veterinary and podiatry space. We can't wait to continue this work together in 2022 and beyond.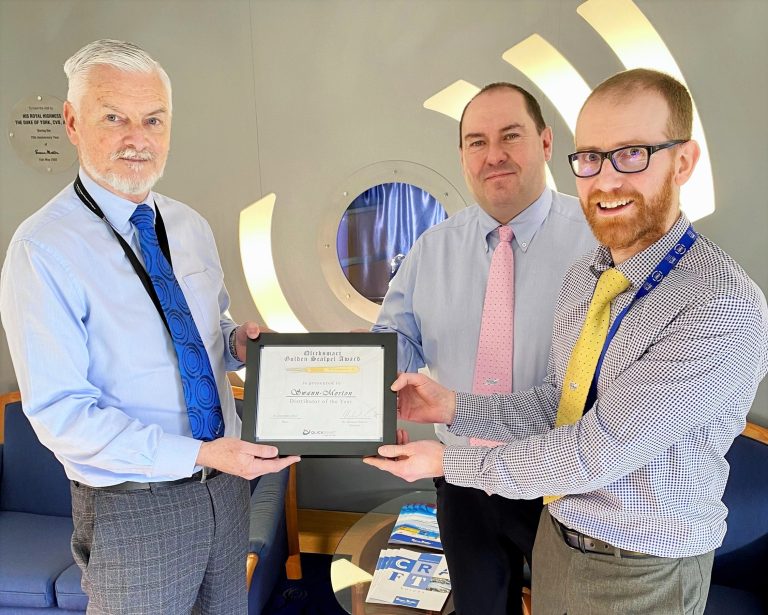 Swann-Morton's retiring Sales & Marketing Director Chris Taylor proudly presents Qlicksmart's Golden Scalpel Award to the new Sales Director Tom Caley and Customer Support Manager Adrian Glossop
Highly Commended: Medzorg (Netherlands)
Medzorg's enthusiasm for the Qlicksmart brand, and willingness to explore new opportunities is always evident. Some highlights from this year include collaboration on advertorials featuring Qlicksmart's device range in Dutch OK-Journal, and distribution expansion efforts. Additionally, Hans-Peter has a keen eye for innovation, working closely with our R&D team on upcoming projects. We can't wait to see what we are able to accomplish alongside Medzorg in 2022.
Newcomer of the Year
Winner: Cresmed Hospital SRL (Italy)
Cresmed Hospital SRL joined the Qlicksmart community in late 2020 as a distributor. They have done a fantastic job introducing the Qlicksmart devices throughout the north of Italy over the past year, converting hospitals and clinics to use the BladeFLASK and BladeNeedleSYSTEM scalpel blade removers, and SnapIT ampoule openers.
We have enjoyed working closely with Monica and the Cresmed team in their efforts to establish a strong market for Qlicksmart devices through translations of materials, sales training workshops, tender submissions, and their nursing conference exhibits. Introducing new safety concepts and devices during a pandemic can be challenging, but the Cresmed team have had great success so far, and we know that the Italian market for Qlicksmart devices will continue to grow in 2022 with Cresmed's support.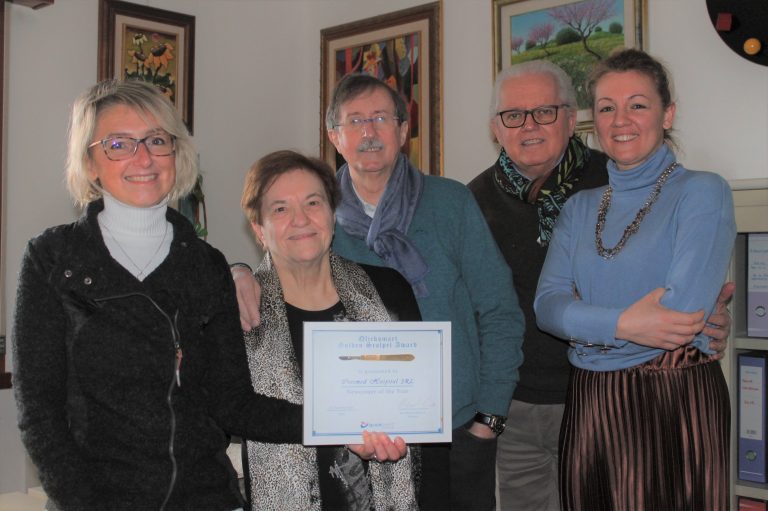 The Cresmed Hospital team with their Golden Scalpel Award
Highly Commended: PT Basen Global Medivisindo (Indonesia)
While it has only been a few months since PT Basen Global Medivisindo began distributing Qlicksmart devices, they have had a big impact already on safety in Indonesia.
Dr Hussein and Mr Bambung (the co-founders) have helped nurses implement SnapIT to prevent ampoule injuries and are working with the Indonesian Society for Infection Control to raise awareness for sharps safety within hospitals and healthcare facilities. With our collaborative promotions and advocacy, Qlicksmart and PT Basen expect to establish a strong market in Indonesia throughout 2022.
Safety Advocate Award
Winner: United Italian Corp. (HK) Ltd. (Hong Kong)
United Italian Corp continued to promote staff safety in 2021, actively working with nurses and organisations in Hong Kong to raise awareness of sharps safety and how Qlicksmart devices prevent injuries to healthcare workers. In July, United Italian Corp supported the Hong Kong Association of Occupational Health Nurses at their Occupational Health Symposium and 10th Annual General Meeting, where Dr Sinnott (Qlicksmart's co-founder) delivered the keynote address on Technical Advancement on Sharps Injury Prevention & Safe Management. Dr Sinnott spoke about how hospitals can implement the Hierarchy of Controls to meet safety guidelines and better protect staff from sharps injuries.
United Italian Corp run annual training sessions on Qlicksmart devices and sharps education, and while hospital restrictions continued, they have been keeping in touch with nurses and hospital customers via WhatsApp. The United Italian Corp team's passion for keeping staff safe remains an inspiration to all of us at Qlicksmart.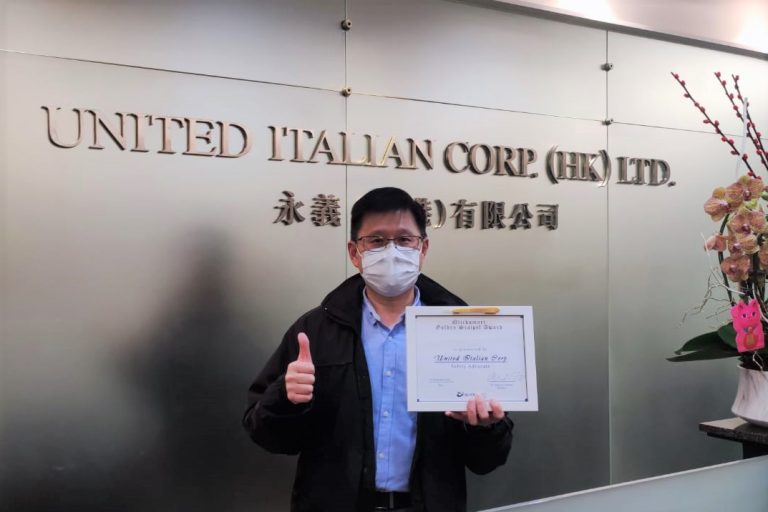 Allen Sun (General Sales Manager) with United Italian Corp.'s Golden Scalpel Award
Highly Commended: Bosco Medical (Australia)
Bosco Medical have long been supporters of the Qlicksmart safety message, and in 2021 they persisted to advocate in Australian hospitals for sharps safety. Paul Rea (National Sales Manager) and the team navigated running education and promotional activities at hospitals and local conferences, despite the ever-changing restrictions in Australia throughout the year.
We look forward to continuing to work together with Bosco Medical to raise awareness on the updated Australian Standard 3825:2020 (scalpel blade removal guidelines) and updated NHMRC Infection Control guidelines. Bosco are also actively promoting the BladeFlask EVO in hospitals conducting specialty surgeries, as a safe Engineering Control.
Smart Campaign Award
Winner: Keir Surgical (Canada)
Keir Surgical' s innovative launch of the BladeFlask EVO in Canada throughout 2021 has earned them the Smart Campaign Award. Their campaign included: a marketing blitz targeting morticians and medical examiners, promotion in their newsletter, custom BladeFlask EVO flyers (in collaboration with Qlicksmart), translating BladeFlask EVO brochures into French, and organising a targeted product positioning workshop with their sales team on the Hierarchy of Controls. We have thoroughly enjoyed collaborating with Keir Surgical on these marketing materials, and appreciate their strong promotion of the BladeFlask EVO.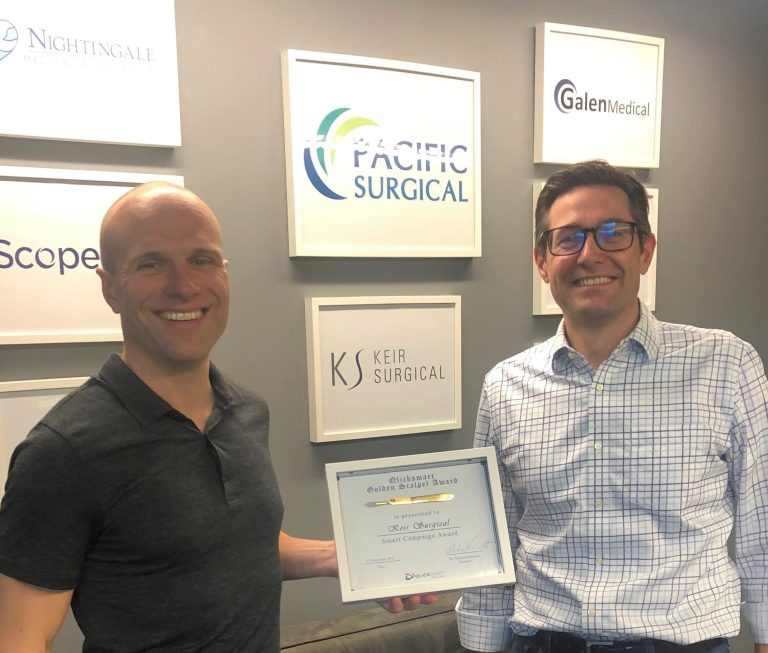 Keir Surgical's Matt Stanimir and Pat Haney with their Golden Scalpel Award
Highly Commended: RT Medical (Germany)
Throughout 2021, RT Medical has boosted Qlicksmart's online presence in Germany, and assisted with the creation of many new marketing materials, tailored towards the German market. This includes the creation of a new Instagram account and frequent posts featuring the Qlicksmart devices. They have also created a new website, provided us with German voiceovers for our BladeFLASK and BladeNeedleSYSTEM how-to-use videos, and translated our safety scalpel flyer. Their marketing materials have undoubtedly helped promote the message of staff safety, and increase awareness of the Qlicksmart devices.
Briggate Medical Company in Australia have been distributing BladeFLASK to podiatry facilities in Australia for over 15 years. In 2021, Briggate collaborated with Qlicksmart to run a campaign promoting BladeFLASK with their top scalpel blade customers, which lead to new customer accounts and more podiatrists being kept safe from scalpel injuries.
Rob Wagner (General Manager) and the Briggate team promoted BladeFLASK in social media videos, their online catalogue and website, and provided samples of both BladeFLASK and the Mounting Bracket for podiatry clinics to install and try.
Highly Commended: JK Surgical (Poland)
The team at JK Surgical have worked hard to promote the message of sharps safety and reach new customers. This has been exemplified through attendance at two product workshops, and the Cracow Beauty Congress in September, where they were able to showcase and hand out flyers for Qlicksmart devices to clients. They have demonstrated an eagerness to venture out and reach new customers, despite the challenges presented by COVID-19.
Congratulations to all of our winners – your hard work is greatly appreciated by us at Qlicksmart, and is certainly paying off. As with all of our distributors, we are excited to continue this momentum into 2022, and eagerly await our next Golden Scalpel Awards.
12 May 2021, Brisbane, Australia
We've had a tremendous amount of nominations for this year's Qlicksmart Safety Champion Awards. After much deliberation we have awarded the Qlicksmart Safety Champion Award to Mary Seeley and Mark Krkobabic. These outstanding individuals have shown exceptional work in promoting safety in their workplace and learning environment.
Congratulations to Mary and Mark and thank you for keeping your facilities safe. Keep up the good work!
Mary Seeley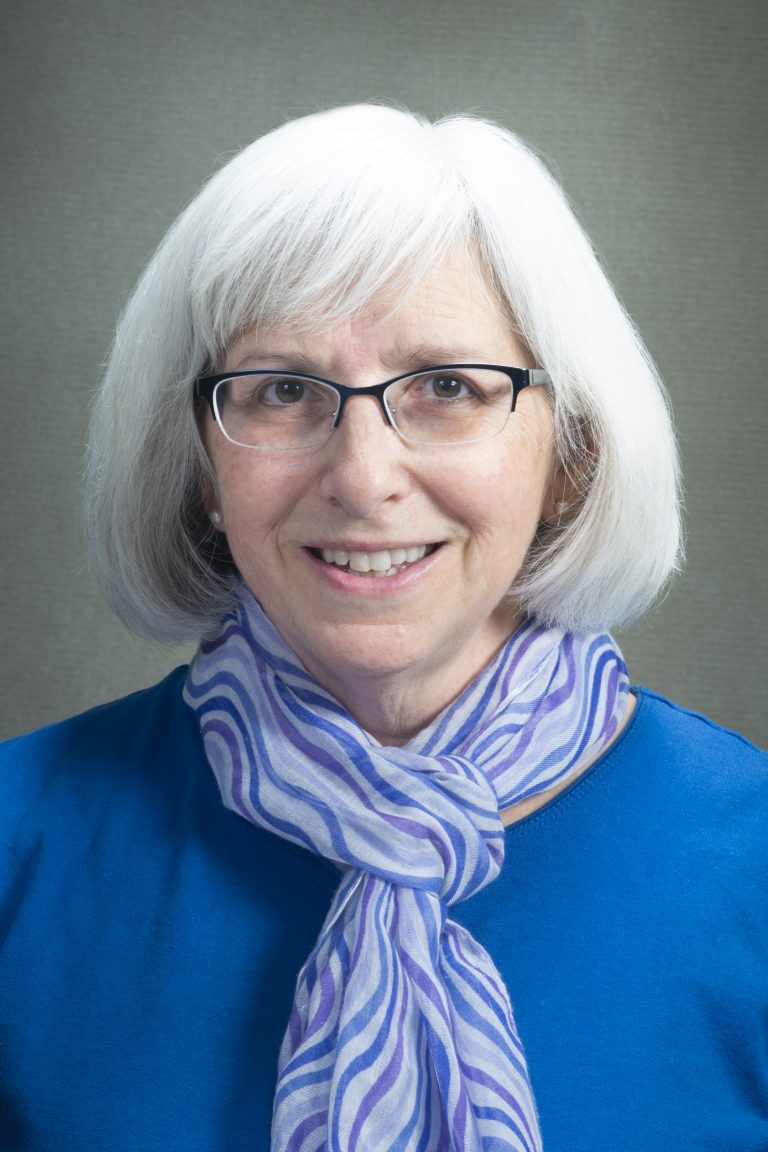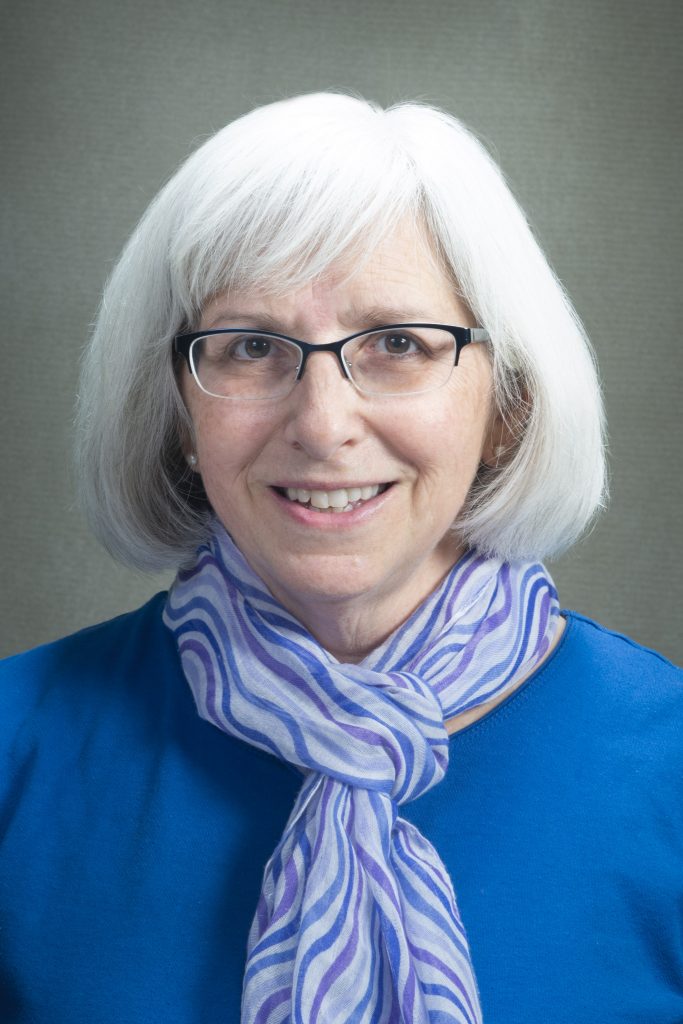 Mary is a CST and surgical technology program director, who has implemented Qlicksmart sharps safety devices in the surgical technology labs at Monroe Community College. Learrning about safety procedures in Operating Rooms is an important part of training for surgical technology students. Mary has helped students learn how to perform corrective actions to decrease the risk of sharps sticks and cuts while in the lab and in the clinical setting. Mary and her students have also been advocating for local hospitals to invest in Qlicksmart devices for regular use in the Greater Rochester area.
Mark Krkobabic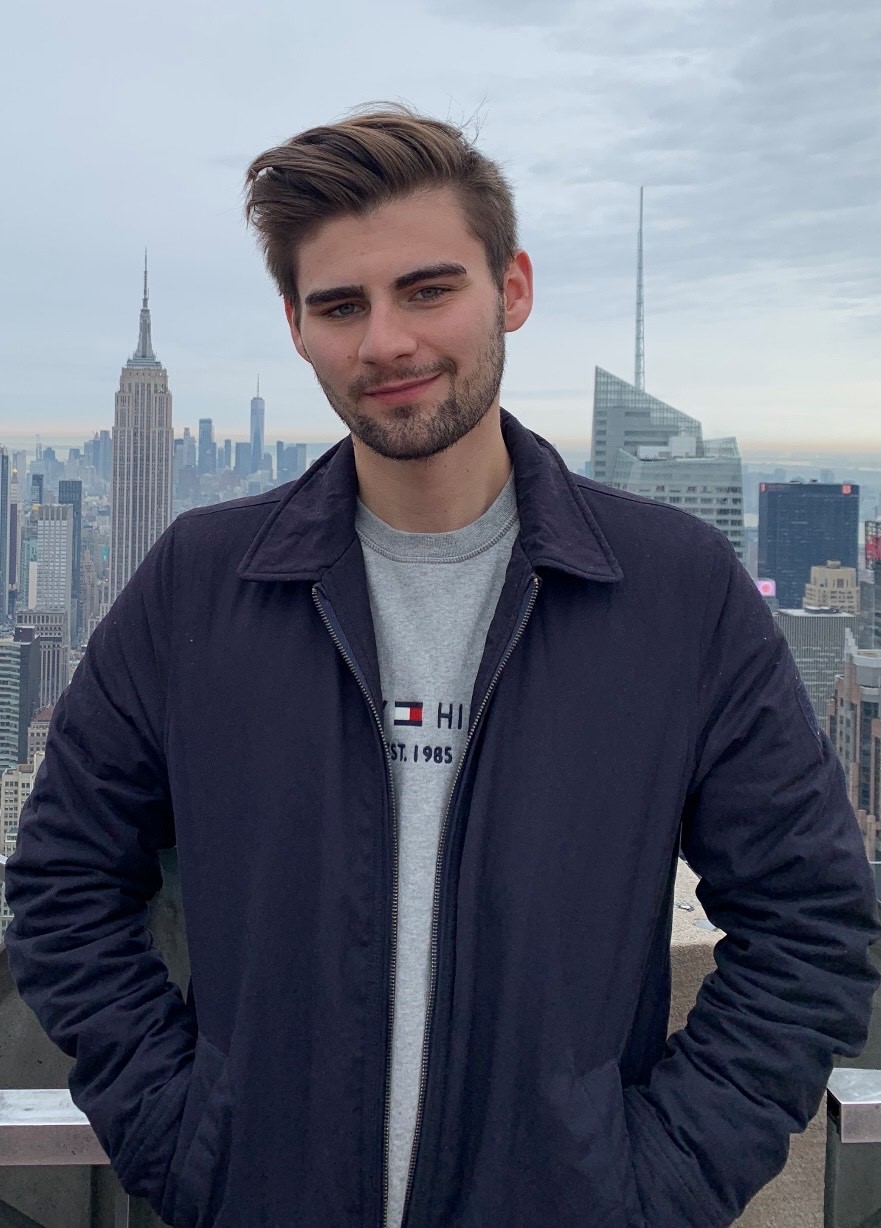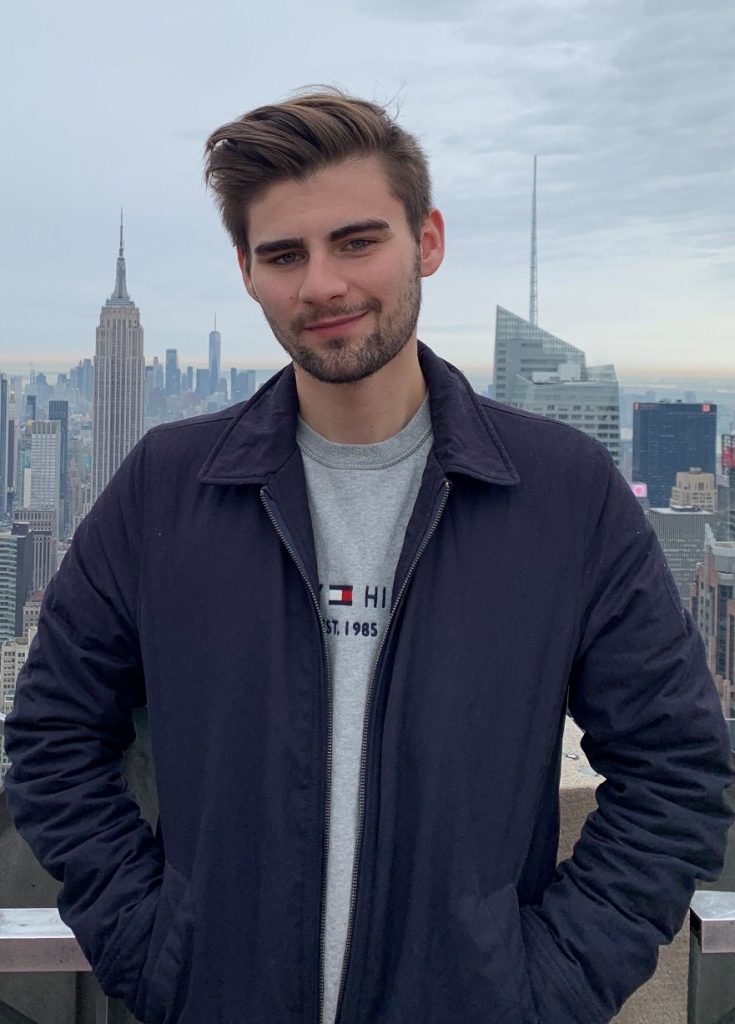 Mark is a student at Queensland University of Technology and is the 2021 QUT Society of Undergraduate Nurses (SUN) President. He has volunteered many hours of his own time to actively involve himself in the participation and planning of professional events which focus on patient and staff safety. Just this year, Mark has organised the SUN "All About Safety" event. He continues to advocate for safety and has effectively mitigated clinical errors within clinical practice procedures. Mark consistently makes an effort to educate others on the importance of patient and staff safety within the student nursing community.
15 December 2020, Brisbane, Australia
Qlicksmart's Year End Celebration showcases the year we've had – from launching the Digital Platform to working from home, and the milestones that we've accomplished throughout the year. We've learned a lot and have adapted to the changes and challenges. View our year end video to see the whole event.
We also had a launching of the safest and most adaptive scalpel blade remover in the world – the BladeFlask EVO. Compared to its predecessor, the original one-handed scalpel blade remover – the BladeFLASK, the new BladeFlask EVO is able to accomodate more types of scalpel handles and blades including large autopsy scalpels, thick and round handles, Barron handles, even hexagonal shaped versions. This gives you greater freedom in using any scalpel you want and is especially useful for Pathology, Dermatology, and specialty surgical clinics.
26 October 2020, Brisbane, Australia
Dr. Michael Sinnott
One of the biggest problems innovators face in this country is getting governments and the private sector to embrace their innovations. It is why so much Australian intellectual capital ends up being owned overseas.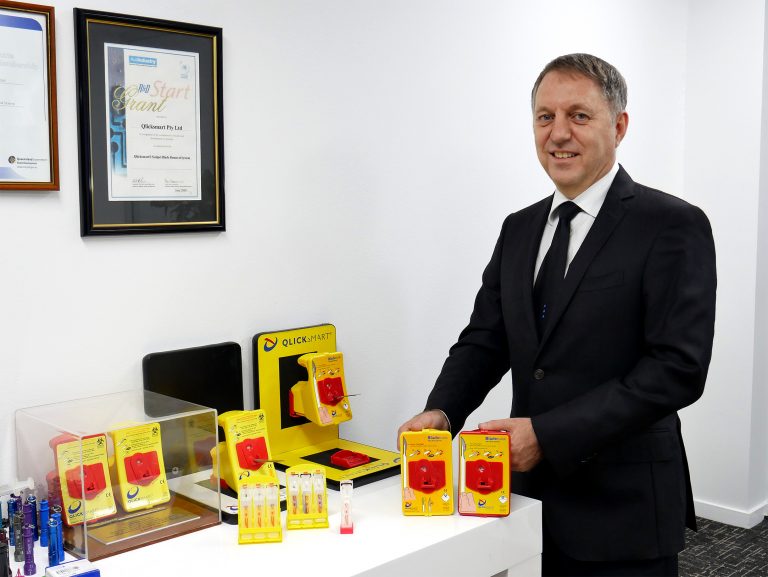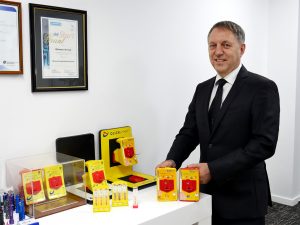 When I co-founded Qlicksmart, a world leader in medical safety device innovation, more than 20 years ago, our biggest problem locally was getting public and private hospitals to embrace our innovations.
Qlicksmart came into being after emergency room colleague Dr Neville Henry AM and I commercialised BladeFLASK, a solution for safe blade removal (one of the major safety concerns of nurses, surgeons and healthcare facilities).
The venture has been a commercial success. It is a common feature in many operating theatres and doctors, dentists and podiatry offices, with 30 per cent of purchases in Australia and the remainder in key export markets including the US and Europe.
But in our early days, on one hand, we had a government department (AusIndustry) investing heavily in R&D but other government departments (such as the Department of Health) not willing to provide the active, structural support needed for hospitals to systematically adopt and use the products of this successful R&D.
Continue reading: http://insidesmallbusiness.com.au/featured/to-reap-benefits-from-rd-initiatives-theres-one-step-further-to-take
28 September 2020, Brisbane, Australia—To train and educate consumers on Smartstream's medical safety products, a recent graduate was engaged to develop a simulation app with the support of CSIRO's SME Connect Team and the Innovation Connections Facilitation and Graduate Placement Grant.
Smartstream is a Channel Management Company for the Qlicksmart range of products, and was established to meet the need for specialist distribution management.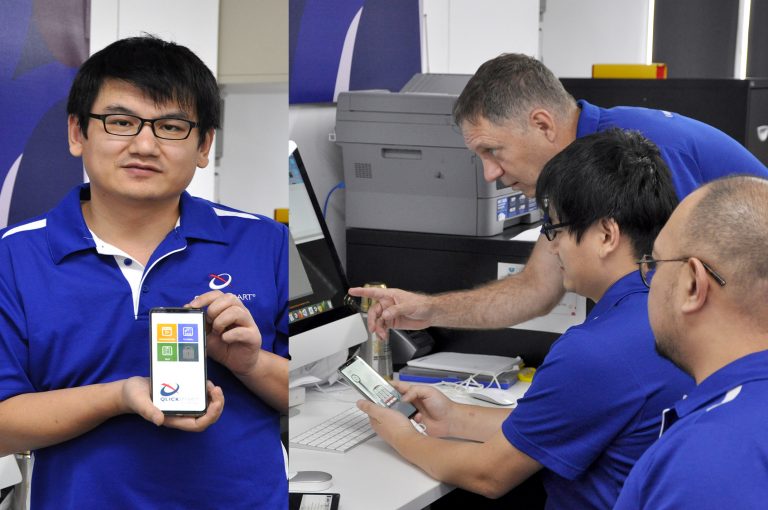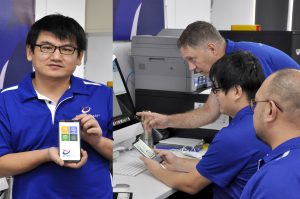 Smartstream, with the support of CSIRO's SME Connect Team and the Innovation Connections Facilitation and Graduate Placement Grant, engaged a recent graduate, Amdo Yuan (Master of IT; Human Computer Interactions), to develop an interactive training tool.
By researching the best training methods for clinicians, incorporating gaming principles and following an iterative testing process, the app provides an engaging learning experience that integrates with existing processes.
Through the simulation app, Smartstream now have access to train and educate consumers on their medical safety products. This led to new market access, increased business competitiveness and business transformation. Furthermore, this functionality is new to the company which led to job creation and upskilling.
Continue reading: http://www.csiro.au/en/Do-business/Solutions-for-SMEs/Our-track-record-working-with-SMEs/Innovation-Connections/Smartstreamhttp://www.newsmaker.com.au/news/377258/qlicksmart-launches-online-platform-to-transform-sharps-safety-in-hospitals
01 July 2020, Brisbane, Australia—Qlicksmart Pty Ltd announced today the launch of their ground-breaking Digital Platform for sharps safety management.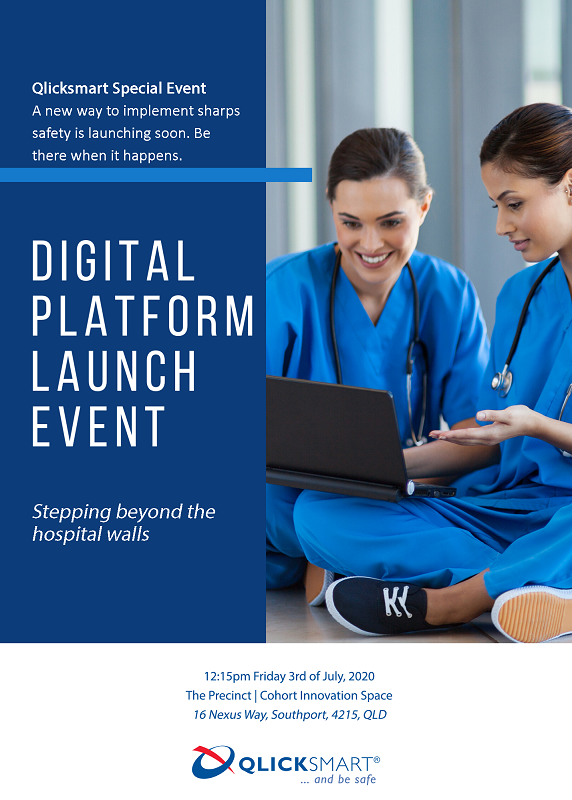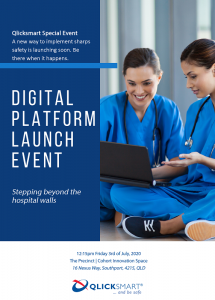 18,000 nurses and healthcare professionals are affected by sharps injuries every year, with many occurring in Operating Theatres. Sharps injuries are a significant occupational risk for hospital workers as they can lead to the transmission of bloodborne infections such as Hepatitis B, Hepatitis C and HIV.
The Qlicksmart Digital Platform provides tools for each stage of sharps safety implementation, empowering hospitals to reduce the risk of sharps injuries.
The available tools cover how to evaluate sharps safety devices, an Interactive Training App for product training, sharps safety education resources, and how to assess the success of a facility's implementation plan.
Qlicksmart co-founder and emergency physician, Dr. Michael Sinnott, sees the Digital Platform as a way to make safety policy more accessible in hospitals.
"Safety engineered devices are proven to reduce sharps injuries, but the time and resources traditionally required to evaluate products or train staff can be a deterrent to safety improvements.
We wanted to provide a platform where hospitals from the city or remote areas can access the quality training and evaluation tools they need to make the best decisions for their staff."
Continue reading: http://www.newsmaker.com.au/news/377258/qlicksmart-launches-online-platform-to-transform-sharps-safety-in-hospitals
01 March 2020 – After careful consideration, Qlicksmart is proud to announce that the winners of the Golden Scalpel Awards have been selected!
Our team would like to thank all of the distributors who have supported Qlicksmart – the contribution that all of our partners make in spreading our message of safety is invaluable and we are extremely greatful! Golden scalpels were awarded to selected distributors in four different categories:
Innovative Thinking of the Year – Medzorg NL (Netherlands)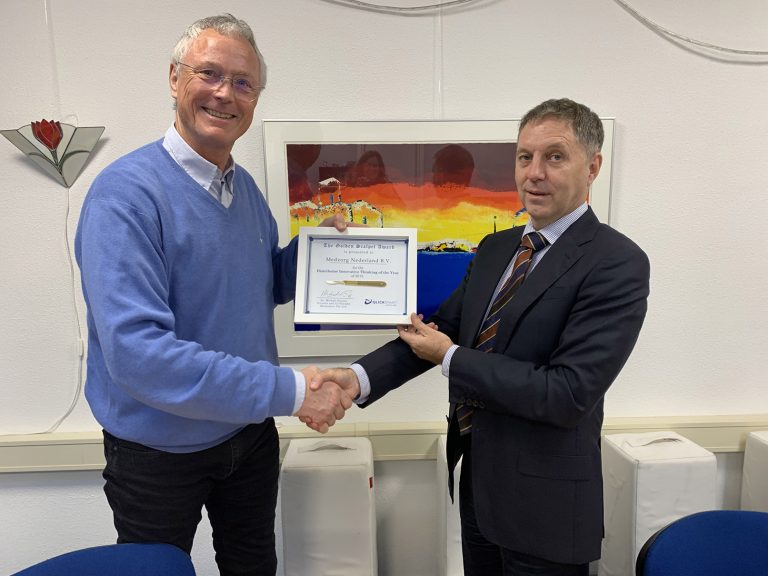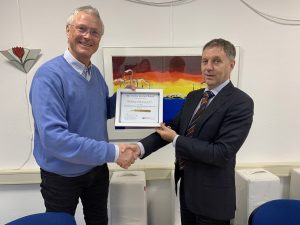 The team at Medzorg in the Netherlands have made continued efforts with Qlicksmart to find new and innovative ways to promote Qlicksmart safety products.
New Distributor of the Year – Medical Products Panama (Panama)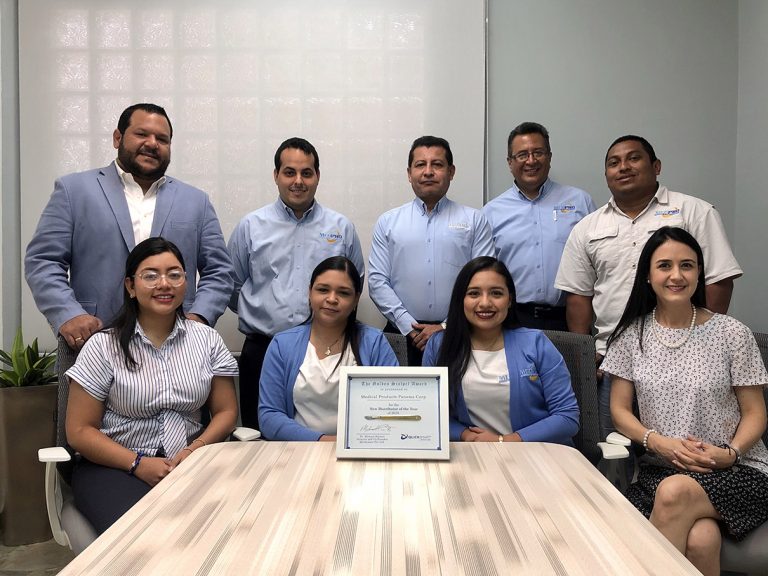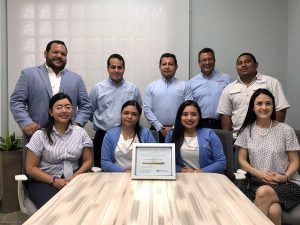 Our new friends at MEDPRO have done an outstanding job of taking on and promoting the Qlicksmart message of safety as a new distributor.
Established Distributor of the year – United Italian Corp. (Hong Kong)

As an established distributor, UIC is being recognised for their extraordinary diligence in working with Qlicksmart to spread the message of safety.
Highest Selling Distributor – Myco Medical (United States)


The incredible support from Myco has not only played a vital role in Qlicksmart's mission, but has also proven to be influential with safety in the region's medical fields.
Congratulations to the winners of the Golden Scalpel Awards!
19 November 2019 – Qlicksmart is pleased to announce the inaugural Qlicksmart Golden Scalpel Awards, to celebrate the great work our distributors do to spread our safety message around the world.
We recognise that without our distributors, millions of healthcare workers around the world would not be protected from sharps injuries.


If you are, or know a Qlicksmart distributor that has demonstrated quality, innovation, and excellence in service, please nominate for a Qlicksmart Golden Scalpel Award.
30 August 2019 – Dr. Michael Sinnott Gives Sharps Safety Presentation to Podiatrists.
Brisbane, Australia – Dr. Michael Sinnott delivered an online presentation regarding sharps safety to a group of Australian podiatrists.
Tackling the elephant-in-the-room which is medical staff safety. By preventing injuries, a medical establishment is likely to make staff and patients feel safer, increase moral and productivity, and save money that would have otherwise been spent in the case of an injury. In this video, you'll learn and understand all the personal and practice risks, costs, and regulatory requirements on sharps safety.